MORE THAN A FOOTNOTE is an initiative by Tableau D'Hôte Theatre to develop theatrical works centered around little-known tales that have shaped the communities and nations that make up Canada. But the responsibility to tell these stories should not fall squarely on the shoulders of our artists and creators, which is why we want you as members of the public to have a say in which play we will commission and hope to eventually bring to a stage near you.
Below are five pitches from writers who wish to explore bits of our history creatively. The winner of MORE THAN A FOOTNOTE will be commissioned to put their proposed story to paper and will receive professional dramaturgy through the process.
Voting runs through September 10th. Limit of one vote per person per day. The two pitches with the greatest number of votes will be considered by a smaller jury who will in turn announce the winner of MORE THAN A FOOTNOTE on September 20th.
Esther/Jacques by Alice Abracen
September, 1738. Young Jacques La Farge steps off the Saint-Michel, onto the soil of New France, and into custody. Swiftly suspected and promptly arrested, Jacques is soon discovered to be a girl in men's clothing– and a renegade Jew in a strictly Catholic colony. By order of King Louis XIV, Jacques La Farge, a.k.a Esther Brandeau, is an illegal immigrant. Held under supervision at a hospital in Québec, Esther will be permitted to stay and work in the colony– if she convincingly converts.
A chameleon and a consummate survivor, identity for Esther has always been something to shed when it threatens to constrict her. She's lived her life by a philosophy of seizing whatever freedom she can; and shuffling off whatever coils and shackles may hold her, from her woman's weeds to her religion's laws. Shipwrecked on a journey to Holland as a girl, she never returned to her parents in Bayonne. Taken in by strangers, she adapted, passing as a Christian and disguising herself as a boy for both safety and opportunity. Since then, she's worked for tailors and army captains, in convents and on ships. She's changed cities, professions, and names more times than she can count. She's been arrested. She's navigated unwanted attention, speculation, hostility– and has always managed to decamp before rumors or aggressors tore away at her masquerade. A determined wanderer, Esther has chafed at borders all her life, and she's always dreamed of crossing that final frontier into the New World. To do that, she just needs to capture one more audience: the authorities of New France. She's an excellent performer of both masculinity and Christianity– this should be a piece of cake.
The Caravan by Anna Burkholder
Mother's Day, 1970. A group of women declare war on the Canadian Government.
We meet our protagonist, Ellen, as she is sneaking into Canadian Parliament and chaining herself to a chair, alongside dozens of other women, shutting down Parliament for the first time in Canadian history.
The Caravan follows Ellen, a pregnant student from Simon Fraser University, as she travels to Parliament in the Abortion Caravan, the first national feminist protest, fighting for abortion access and equality. A recent amendment to the Criminal Code restricted legal access to abortion and thousands of Canadian women were dying in an underground abortion trade.
While protesting in Ottawa, Ellen discovers that she is pregnant. After escaping the events at Parliament without being arrested, Ellen secretly plans a solo trip to Montreal, where she hopes to meet Dr. Morgentaler, who is performing abortions illegally in Canada's first abortion clinic. Upon her arrival in Montreal, she finds the clinic has been raided and Dr. Morgentaler has been arrested. She is left to navigate the horrors of Canada's secret abortion network…alone, scared and broke.    
The Shelburne Riots by Lydie Dubuisson
How did David George embrace freedom while so many were still enslaved? What are the expectations of a man who has been a slave? I want to dissect the thoughts of a man for whom Canada was not enough at a time when this country was supposed to be the Underground Railroad's safe and final destination… all that with a touch of Baptist Church music of course.
The segregation that happened between Birchtown and Shelburne along with the exodus to Sierra Leone is a significant aftermath of the Shelburne race riots and this slice of Canadian history should not be ignored. David George is a precious vessel capable of breaking down a complex moment in our history; when a black man could be a free man or a slave.
I want to imagine a conversation between David George and a black Canadian slave during and after the Shelburne riots to explore his decision to leave Canada for Sierra Leone. The play could explore the complexity of freedom, the audacity to desire better, unwanted refugees, the right to settle and so much more.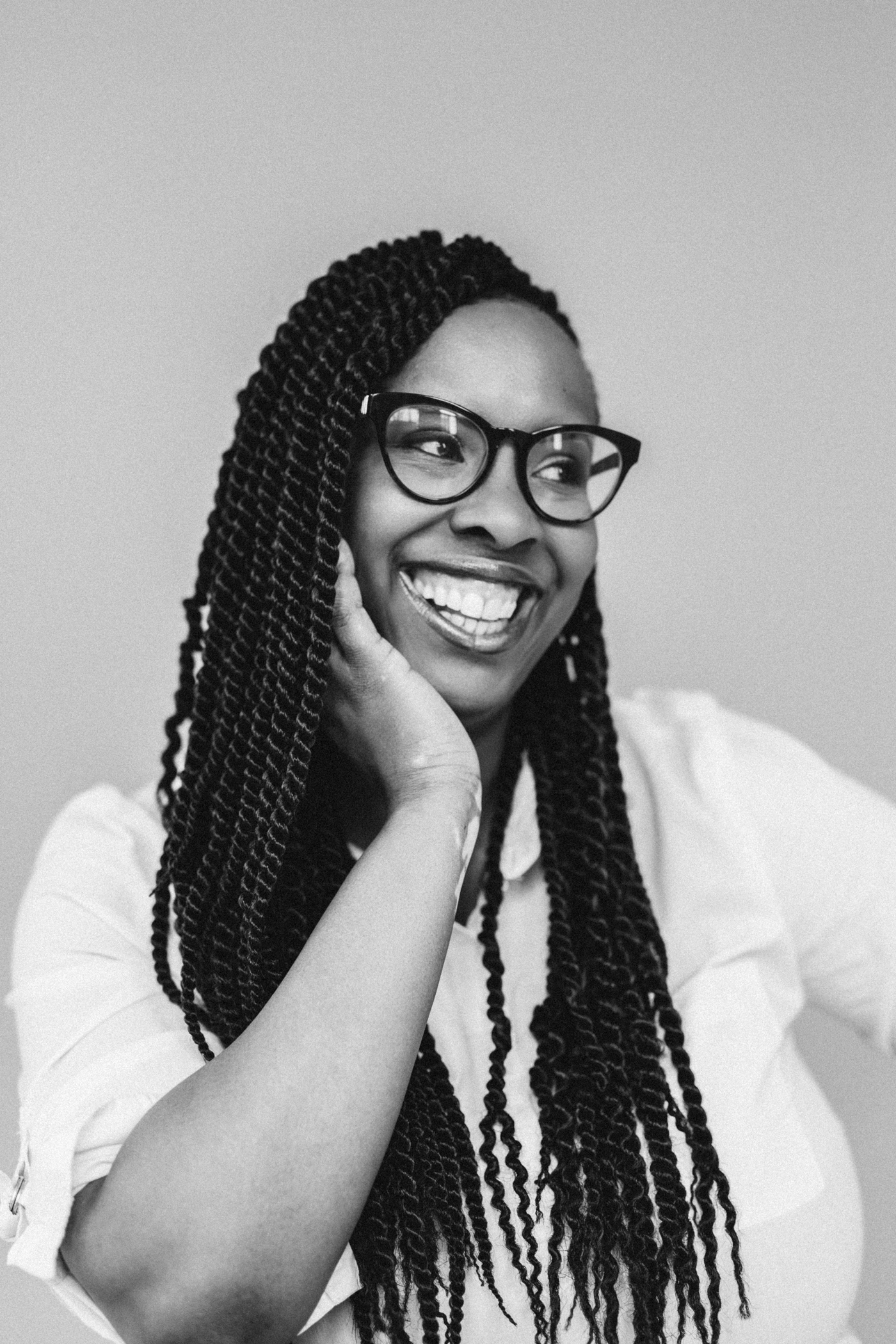 Patient Zero by Emma Loerick
When the AIDS crisis began to sweep North America in the early 1980s, researchers were at a loss for what exactly was killing hundreds of gay men. Desperate for more information, they began to search for what linked the afflicted patients together. They came to an ill-informed yet convincing conclusion: many of the men suffering from "Gay-Related Immune Deficiency" could have their sexual history traced back to Gaëtan Dugas.
Gaëtan Dugas was an openly gay flight attendant, born and raised in Québec City and working for Air Canada, when he became one of the early cases of the disease now known as AIDS. Dugas died in 1984 at the age of 31. Due to his connection to many initial cases of AIDS, he was dubbed "Patient Zero" in the epidemic, believed at the time to have spread the disease throughout North America. In 1987, the New York Post referred to him as "the man who gave us AIDS" on the front page. Thanks to more recent research, it is clear that this is not the case; it is now believed that the disease most likely came to North America through several carriers, possibly including infected blood samples. But the damage was done, and Dugas became infamous.
How can you face the blame for one of the world's most terrifying epidemics, while also coming to terms with your own impending death? How do you face the wrath of the world, and how do you know you aren't truly to blame? How do we know what to believe in a world that is saturated with fear and confusion? And as the media's influence continues to expand, how do solve a terrifying problem when the answers are nowhere to be found – while still keeping our compassion for those who are suffering?
Any Other Way by Gabe Maharjan
And the horns blare! Jackie Shane's 1960's hit Any Other Way took her from near obscurity to sensationalism. Jackie stood out with her androgynous look, dark skin, and versatile voice; but in less than a decade she disappeared from the music scene altogether. History seemed to have forgotten her.
Jackie Shane, AMAB in her segregated hometown of Nashville in 1940, was raised in the house of Marion Jane; Nashville's queen of blues. With some rouge on her lips, Jackie made her way to Montreal in the early 60's and fell in love with the city's open-minded ideals and night life. Jackie stumbled upon an audition call at the Esquire Show Bar on Stanley for Frank Motley and his Motley Crew, an internationally touring RnB band. She booked the gig and quickly became the frontrunner of the group. The band eventually relocated to Toronto where Jackie stood out like a black trans thumb in the mostly white conservative city. Her unique style and southern Chitlin' Circuit sound was new to Torontonians and her novelty let her get away with crossdressing. Shane even performed in white-only clubs like Le coq d'or and The Edison. Jackie maintained that she was better able to build a career for herself in Canada than the States.