MORE THAN A FOOTNOTE is an initiative by Tableau D'Hôte Theatre to develop theatrical works centered around little-known tales that have shaped the communities and nations that make up Canada. But the responsibility to tell these stories should not fall squarely on the shoulders of our artists and creators, which is why we want you as members of the public to have a say in which play we will commission and hope to eventually bring to a stage near you.
Below are five pitches from writers who wish to explore bits of our history creatively. The winner of MORE THAN A FOOTNOTE will be commissioned to put their proposed story to paper and will receive professional dramaturgy through the process.
Voting runs through September 10th. Limit of one vote per person per day. The two pitches with the greatest number of votes will be considered by a smaller jury who will in turn announce the winner of MORE THAN A FOOTNOTE on September 20th.
Esther/Jacques by Alice Abracen
September, 1738. Young Jacques La Farge steps off the Saint-Michel, onto the soil of New France, and into custody. Swiftly suspected and promptly arrested, Jacques is soon discovered to be a girl in men's clothing– and a renegade Jew in a strictly Catholic colony. By order of King Louis XIV, Jacques La Farge, a.k.a Esther Brandeau, is an illegal immigrant. Held under supervision at a hospital in Québec, Esther will be permitted to stay and work in the colony– if she convincingly converts.
A chameleon and a consummate survivor, identity for Esther has always been something to shed when it threatens to constrict her. She's lived her life by a philosophy of seizing whatever freedom she can; and shuffling off whatever coils and shackles may hold her, from her woman's weeds to her religion's laws. Shipwrecked on a journey to Holland as a girl, she never returned to her parents in Bayonne. Taken in by strangers, she adapted, passing as a Christian and disguising herself as a boy for both safety and opportunity. Since then, she's worked for tailors and army captains, in convents and on ships. She's changed cities, professions, and names more times than she can count. She's been arrested. She's navigated unwanted attention, speculation, hostility– and has always managed to decamp before rumors or aggressors tore away at her masquerade. A determined wanderer, Esther has chafed at borders all her life, and she's always dreamed of crossing that final frontier into the New World. To do that, she just needs to capture one more audience: the authorities of New France. She's an excellent performer of both masculinity and Christianity– this should be a piece of cake.[su_spoiler title="More" icon="plus-circle"]
Except Esther has always glided between the cracks of gender and faith, transcending conventional constructs and borrowing elements of other spiritual traditions to shape her own identities and beliefs. Now that New France requires her to stay on a narrow route of both feminine and Catholic orthopraxy, she's garbling her lines and choking on her oath of allegiance. Quick to adapt but unwilling to settle, Esther's not ready to abandon Jacques; neither is she ready to eschew her own brand of her Jewish faith. Esther has staked everything on this move to the New World and the freedom it promises– but what parts of herself is she willing to cut out for a country that does not want her?
The Sister tasked with caring for Esther is both fascinated and challenged by her charge. Esther is a threat to the colony's mission- she's looking to convert the Indigenous people here, not to worry about those arriving. Esther knows that her Catholic brethren are settlers too, and challenges the arbitrary nature of the ban on her faith. The two women wage a war of conversion, and soon find themselves sharing stories and navigating their own complicated relationships to faith and femininity. Where one sees imprisonment and stasis in orthodoxy, the other sees liberty and purpose. The Sister cannot help but be enchanted by the adventurous life the girl has lived. Rattled in her conviction and in her mission of conversion, as the clock runs out on Esther's trial, the Sister finds herself fighting not just for a soul, but for a friend.  Esther's interrogator, however, is frustrated by her refusal to fit neatly into a religious category. Commissary Jean Victor Varin de la Marre is pragmatic, ambitious, a man of the world; like Esther, he has fought hard to carve himself a place in New France. Varin's sympathy for Esther's enterprising spirit, and his skepticism about the sanctity of the colony, does not extend to risking his own career. Esther will convert, or she will be sent back to France.
While our neighbor to the South attracts notice and horror with deportations, internments and targeted bans of members of specific faiths, woven into the margins of Canada's celebrated multicultural tapestry are repeated scenes of refusing, forcibly converting and interning members of the population, immigrants and indigenous, for their faith or ethnic background. Since Esther Brandeau, many groups have found themselves denied entry to Canada and sent back to face horrible fates, or granted passage only to find themselves confined to appalling conditions. Xenophobia and hostility towards people of different faithscontinues to permeate, with oft-cited concern for the dilution of Canadian and Québec values fanning the flames. There have been recent clamor and recruitment efforts to preserve the white ethnic heritage of Canada and Québec by restricting immigrants and closing borders, despite a shared settler history. The arrival of Esther Brandeau forced the authorities in New France to question the enforcement of their edict against non-Catholics; I think her extraordinary story continues to humanize the experience of new arrivals and interrogate the attitudes that seek to continue to bar them access to our shores.[/su_spoiler]
The Caravan by Anna Burkholder
Mother's Day, 1970. A group of women declare war on the Canadian Government.
We meet our protagonist, Ellen, as she is sneaking into Canadian Parliament and chaining herself to a chair, alongside dozens of other women, shutting down Parliament for the first time in Canadian history.
The Caravan follows Ellen, a pregnant student from Simon Fraser University, as she travels to Parliament in the Abortion Caravan, the first national feminist protest, fighting for abortion access and equality. A recent amendment to the Criminal Code restricted legal access to abortion and thousands of Canadian women were dying in an underground abortion trade.
While protesting in Ottawa, Ellen discovers that she is pregnant. After escaping the events at Parliament without being arrested, Ellen secretly plans a solo trip to Montreal, where she hopes to meet Dr. Morgentaler, who is performing abortions illegally in Canada's first abortion clinic. Upon her arrival in Montreal, she finds the clinic has been raided and Dr. Morgentaler has been arrested. She is left to navigate the horrors of Canada's secret abortion network…alone, scared and broke.    
The Shelburne Riots by Lydie Dubuisson
How did David George embrace freedom while so many were still enslaved? What are the expectations of a man who has been a slave? I want to dissect the thoughts of a man for whom Canada was not enough at a time when this country was supposed to be the Underground Railroad's safe and final destination… all that with a touch of Baptist Church music of course.
The segregation that happened between Birchtown and Shelburne along with the exodus to Sierra Leone is a significant aftermath of the Shelburne race riots and this slice of Canadian history should not be ignored. David George is a precious vessel capable of breaking down a complex moment in our history; when a black man could be a free man or a slave.
I want to imagine a conversation between David George and a black Canadian slave during and after the Shelburne riots to explore his decision to leave Canada for Sierra Leone. The play could explore the complexity of freedom, the audacity to desire better, unwanted refugees, the right to settle and so much more.
[su_spoiler title="More" icon="plus-circle"]
David George
1743-1810
African American
Born a slave in Virginia
Marries Phillys and has a first child; still a slave.
The Great Awakening
David found salvation, joins the Baptist church and starts preaching.
He learns to read and write with the help of his master's children.
He reads the Bible.
The American Revolution
He and his family run to Savannah, the British Line
To become Black Loyalists
To gain freedom and get passage
For Nova Scotia, Canada
In 1782
Canada
It is 1782
Slavery is perfectly legal.
White Loyalists arrive to Canada with their slaves,
And they keep their slaves.
See Imperial Act of 1790
Black Loyalists arrive penniless; some will get freedom and a farm
David gets freedom and a farm in Shelburne
Shelburne, Nova Scotia
Shelburne like The Shelburne Riots
The first North American race riot
Right here
In Canada
Meanwhile, David seizes his opportunity
He founded a Baptist Church in Shelburne
Blacks and White come to listen to him preach
White Loyalists grow angry by his influence.
He baptizes a white woman
The Loyalists lose it.
The mob destroys his house on the first night
They burst into his church and beat him on the second night
The mob terrorizes black people for weeks
Beating black free citizens, destroying and looting their homes
Black Loyalists are chased out of Shelburne
Forced to flee next door, to Birchtown.
Birchtown and Shelburne, a story of Canadian segregation
No one will ever be brought to justice for this
The Shelburne Riots: Made in Canada – Summer 1784
After or during the riots
David George moves his family to Birchtown.
But David George does not want to be in Canada anymore
From Birchtown, Nova Scotia
He started to dream of better
Of Sierra Leone.
He organizes the exodus, and
Along with hundreds of other black loyalists,
He leaves Canada with his wife and his three children
In 1792
For Freetown, Sierra Leone
They are The Nova Scotians, The Settlers
Today
David George's descendants are still very influential
In Freetown, Sierra Leone
Where David George founded the first Baptist church[/su_spoiler]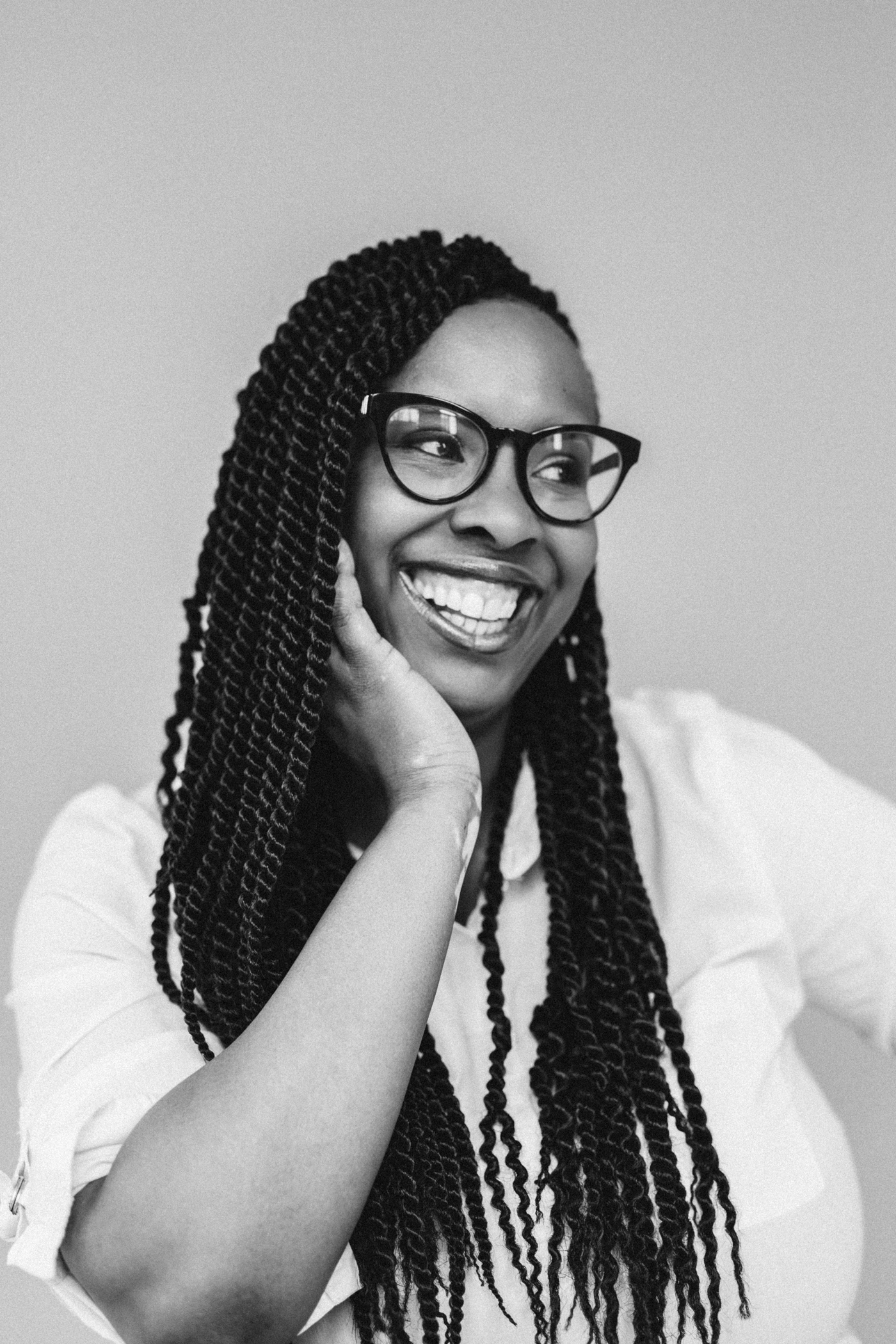 Patient Zero by Emma Loerick
When the AIDS crisis began to sweep North America in the early 1980s, researchers were at a loss for what exactly was killing hundreds of gay men. Desperate for more information, they began to search for what linked the afflicted patients together. They came to an ill-informed yet convincing conclusion: many of the men suffering from "Gay-Related Immune Deficiency" could have their sexual history traced back to Gaëtan Dugas.
Gaëtan Dugas was an openly gay flight attendant, born and raised in Québec City and working for Air Canada, when he became one of the early cases of the disease now known as AIDS. Dugas died in 1984 at the age of 31. Due to his connection to many initial cases of AIDS, he was dubbed "Patient Zero" in the epidemic, believed at the time to have spread the disease throughout North America. In 1987, the New York Post referred to him as "the man who gave us AIDS" on the front page. Thanks to more recent research, it is clear that this is not the case; it is now believed that the disease most likely came to North America through several carriers, possibly including infected blood samples. But the damage was done, and Dugas became infamous.
How can you face the blame for one of the world's most terrifying epidemics, while also coming to terms with your own impending death? How do you face the wrath of the world, and how do you know you aren't truly to blame? How do we know what to believe in a world that is saturated with fear and confusion? And as the media's influence continues to expand, how do solve a terrifying problem when the answers are nowhere to be found – while still keeping our compassion for those who are suffering?
Any Other Way by Gabe Maharjan
And the horns blare! Jackie Shane's 1960's hit Any Other Way took her from near obscurity to sensationalism. Jackie stood out with her androgynous look, dark skin, and versatile voice; but in less than a decade she disappeared from the music scene altogether. History seemed to have forgotten her.
Jackie Shane, AMAB in her segregated hometown of Nashville in 1940, was raised in the house of Marion Jane; Nashville's queen of blues. With some rouge on her lips, Jackie made her way to Montreal in the early 60's and fell in love with the city's open-minded ideals and night life. Jackie stumbled upon an audition call at the Esquire Show Bar on Stanley for Frank Motley and his Motley Crew, an internationally touring RnB band. She booked the gig and quickly became the frontrunner of the group. The band eventually relocated to Toronto where Jackie stood out like a black trans thumb in the mostly white conservative city. Her unique style and southern Chitlin' Circuit sound was new to Torontonians and her novelty let her get away with crossdressing. Shane even performed in white-only clubs like Le coq d'or and The Edison. Jackie maintained that she was better able to build a career for herself in Canada than the States.
[su_spoiler title="More" icon="plus-circle"]
It was Jackie's version of Any Other Way that sealed her place on the scene. Her sincere and soulful voice, and the double entendre she brought to the line "tell her that I'm gay" peaked the interest of listeners in the region. Stations at first refused to interview her or broadcast her music, but as the song climbed the regional charts it became such a hit that they were forced to play it. It was so popular that the song was re-released five years later and climbed the national charts. Jackie started performing alongside musicians like Hendrix and James Brown, and she appeared on one of America's first all-black music television programs where she beamed her preacherly stage presence that audiences fell in love with. Despite her popularity, Jackie's success was stifled in Canada's Pre-CRTC industry. Canadian content was not mandated, and nearly all recording companies were in the States.
Jackie left Canada for reasons unknown at the time and fell out of prominence in the 70's. By the 90's, she had ostensibly disappeared—rumours were that she had committed suicide or was murdered. It was only five years ago when Jackie remerged with claims that her adventures post-stardom involved parallel careers as a dancer, drummer, vocalist, gambler, and carnival side show act; alongside gangsters, con artists, and kidnappers. Upon this discovery, she was reached out to by many of her former colleagues to get her career going again, but this never came to fruition. A resurgence of interest has come up surrounding her, and to this she responded, "I never realized that I'd still mean something to people all these years later," (Globe and Mail). Before Prince, before MJ, before Bowie, there was Jackie. She may have been the drop that set off the ripple effect that is the Western contemporary queer-pop aesthetic.
As a transfeminine person of colour living in a mostly accepting artistic community today, I can only imagine what it was like for Jackie half a century ago. I want to explore what we do and do not know about Shane. Now is the opportune time to undertake this exploration since many of the people who saw Shane perform, and Shane herself, are still alive. From performing in the limelight to travelling with the circus, Jackie has mostly lived life as a dissenter. This trove of experience offers a diverse set of circumstances to play within, and through Jackie we can embark on a Künstlerroman of self-discovery in a sundry world.
I want to challenge the idea that identity is static and explore how one's relationship with self develops over a lifetime. In 2017, Shane publicly confirmed that she identifies as a woman. I wonder about all the experiences that led up to her publicly coming out, and I'm curious to know if her identity is still developing even as she approaches her eighties.
There lies a universal truth to Jackie's story: the struggle of being different in a world that seems not yet ready for you. As progress manifests in society, marginalized people are often left to wonder, "was I born too soon?" But Shane never let time nor circumstance dictate who she was, and her ability to transcend social norms with such grace and power is a lesson in survival that must be shared.
[/su_spoiler]