The Shelburne Riots by Lydie Dubuisson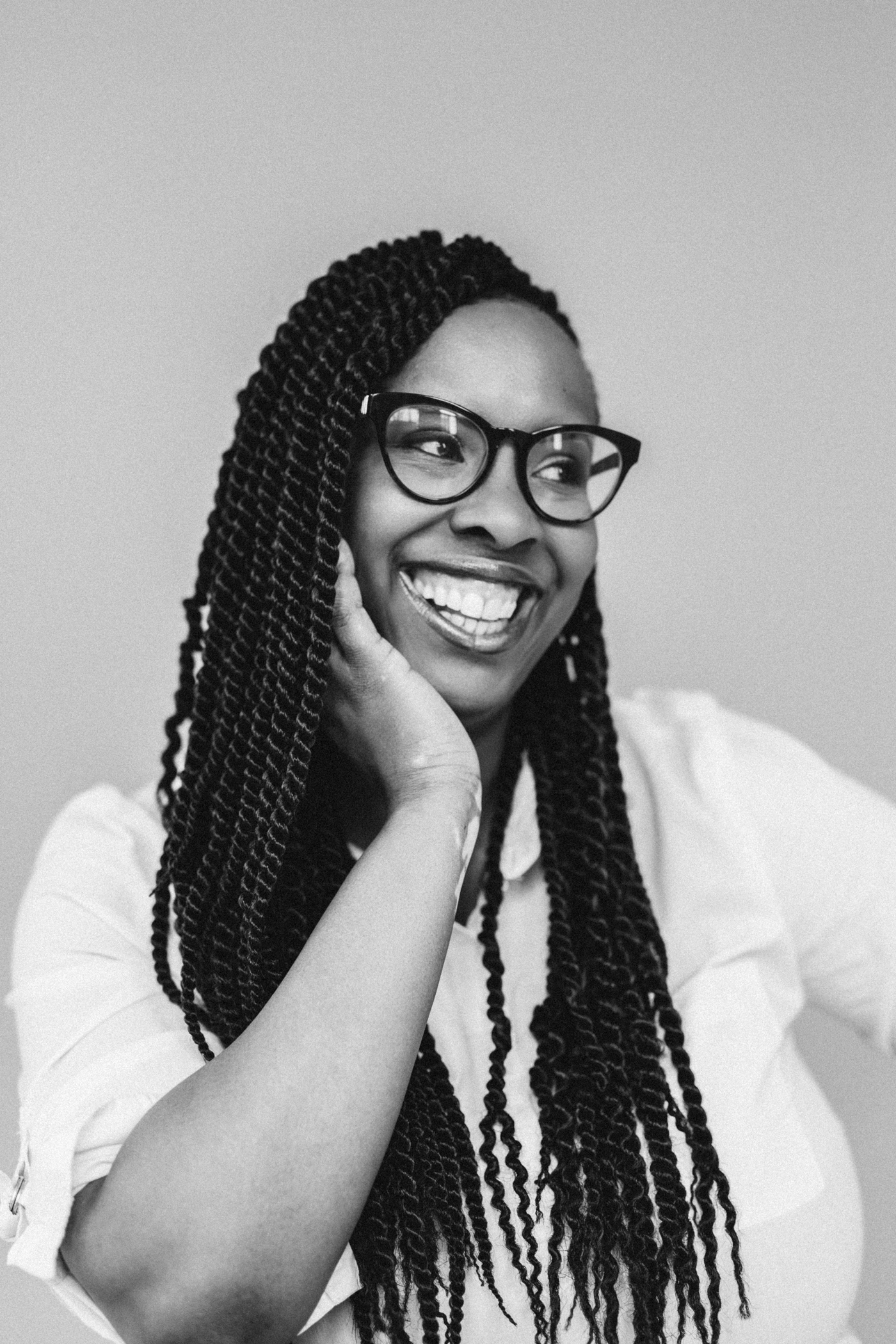 Born in Montréal but raised on the south shore, Lydie Dubuisson's childhood is a mixture of religion, racism, intimidation but also of lots of books, a strong sisterhood, gospel music, ritualism and Haitian patriotism.
The need to write, to create and sing took over Lydie's life as she moved back to Montréal, still a teenager.  She is still a soprano with The People's Gospel Choir, performed in multiple musicals, directed children's choirs, moved to Shanghai, became a jazz singer, moved back to Montréal and graduated from Concordia University in Theatre.
Lydie is a Black Theatre Workshop alumni playwright.  She wrote the play Quiet, which had a public reading in February 2018 and was also chosen for the Black Theatre Workshop's 2018 Discovery Series, which involved a public reading in May 2018.  She is now completing her second play, Sanctuary.
David George
1743-1810
African American
Born a slave in Virginia
Marries Phillys and has a first child; still a slave.
The Great Awakening
David found salvation, joins the Baptist church and starts preaching.
He learns to read and write with the help of his master's children.
He reads the Bible.
The American Revolution
He and his family run to Savannah, the British Line
To become Black Loyalists
To gain freedom and get passage
For Nova Scotia, Canada
In 1782
Canada
It is 1782
Slavery is perfectly legal.
White Loyalists arrive to Canada with their slaves,
And they keep their slaves.
See Imperial Act of 1790
Black Loyalists arrive penniless; some will get freedom and a farm
David gets freedom and a farm in Shelburne
Shelburne, Nova Scotia
Shelburne like The Shelburne Riots
The first North American race riot
Right here
In Canada
Meanwhile, David seizes his opportunity
He founded a Baptist Church in Shelburne
Blacks and White come to listen to him preach
White Loyalists grow angry by his influence.
He baptizes a white woman
The Loyalists lose it.
The mob destroys his house on the first night
They burst into his church and beat him on the second night
The mob terrorizes black people for weeks
Beating black free citizens, destroying and looting their homes
Black Loyalists are chased out of Shelburne
Forced to flee next door, to Birchtown.
Birchtown and Shelburne, a story of Canadian segregation
No one will ever be brought to justice for this
The Shelburne Riots: Made in Canada – Summer 1784
After or during the riots
David George moves his family to Birchtown.
But David George does not want to be in Canada anymore
From Birchtown, Nova Scotia
He started to dream of better
Of Sierra Leone.
He organizes the exodus, and
Along with hundreds of other black loyalists,
He leaves Canada with his wife and his three children
In 1792
For Freetown, Sierra Leone
They are The Nova Scotians, The Settlers
Today
David George's descendants are still very influential
In Freetown, Sierra Leone
Where David George founded the first Baptist church
I want to imagine a conversation between David George and a black Canadian slave during and after the Shelburne riots to explore his decision to leave Canada for Sierra Leone. The play could explore the complexity of freedom, the audacity to desire better, unwanted refugees, the right to settle and so much more.
The segregation that happened between Birchtown and Shelburne along with the exodus to Sierra Leone is a significant aftermath of the Shelburne race riots and this slice of Canadian history should not be ignored. David George is a precious vessel capable of breaking down a complex moment in our history; when a black man could be a free man or a slave.
How did David George embrace freedom while so many were still enslaved? What are the expectations of a man who has been a slave? I want to dissect the thoughts of a man for whom Canada was not enough at a time when this country was supposed to be the Underground Railroad's safe and final destination… all that with a touch of Baptist Church music of course.