Leadership and administration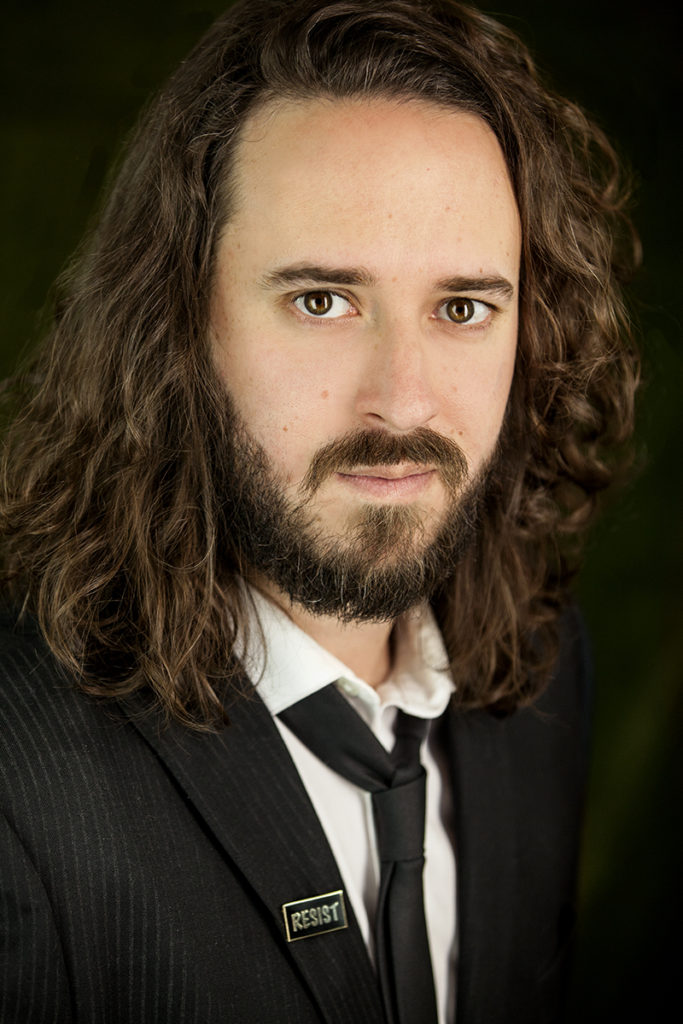 Mathieu Murphy-Perron
Co-founder, Artistic and Executive Director, Board Member
Mathieu Murphy-Perron is a theatre practitioner, political organizer, and union advisor from Montréal, Québec. He co-founded Tableau D'Hôte Theatre in 2005 with Mike Payette and they managed the company together for eleven years prior to Payette's 2016 appointment at the head of Geordie Theatre. An alumnus of Concordia University's Theatre Performance program, Mathieu spent many years teaching theatre for non-theatre students at Concordia and has performed in and directed a number of Tableau D'Hôte productions.
Mathieu sits on the Board of the Conseil québécois du Theatre (CQT) as the Professional Association of Canadian Theatres (PACT) representative and chairs the Board of the Pointe-St-Charles Art School.
Mathieu takes pictures, cycles year-round, and dabbles with words on paper. He often dreams up more projects than one can handle and labours daily for a fairer, kinder world.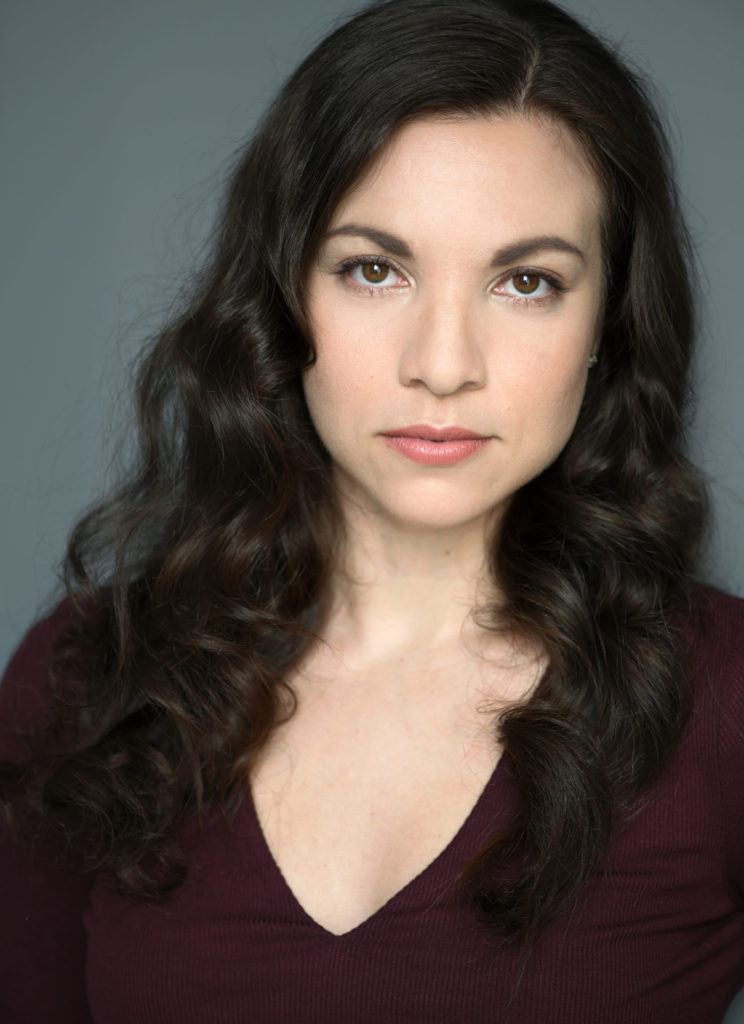 Camila Fitzgibbon
Associate Artistic Director
Camila Fitzgibbon is a Brazilian writer, director, producer, journalist, and performing artist of the stage and screen. She proudly joins the Tableau D'Hôte team as a recent graduate of John Abbott's Professional Theatre Acting program, from where she is the recipient of the departmental 2019 Pamela Montgomery Award and the 2017 Carla Napier Award. As the Founder & Editor-in-Chief of Montreal Theatre Hub and an Arts & Culture Contributor to Global TV's Montreal Morning News show, she was honoured in 2019 by the Canadian Theatre Critics' Association for a Nathan Cohen Award (Outstanding Emerging Critic). Camila presently sits on the Quebec Drama Federation's Communications Committee and on numerous boards in Montréal theatre in her commitment to serve the local stage arts community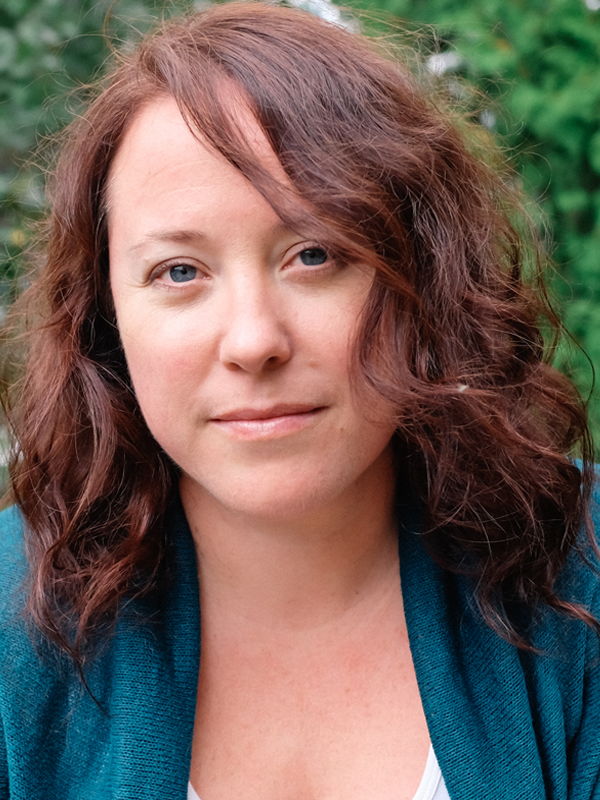 Jessica Abdallah
Project Manager, Digital study guide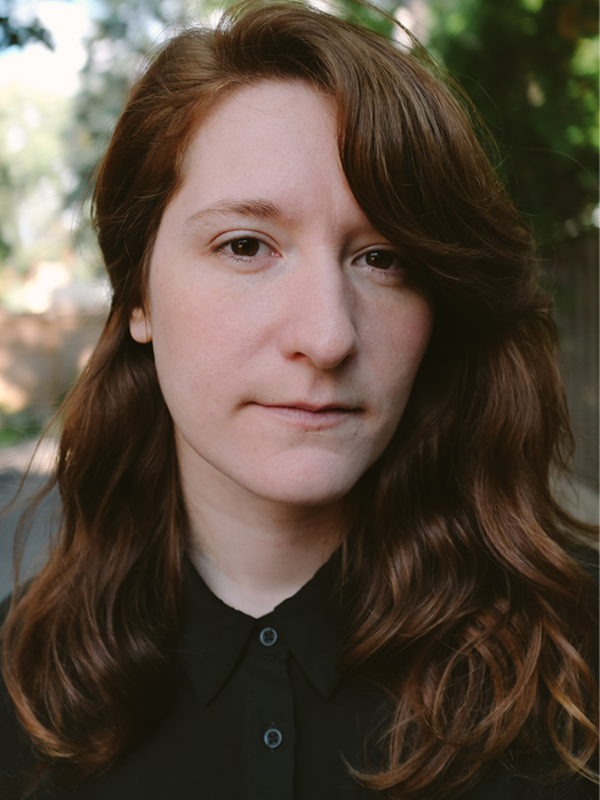 Danielle Laurin
Touring agent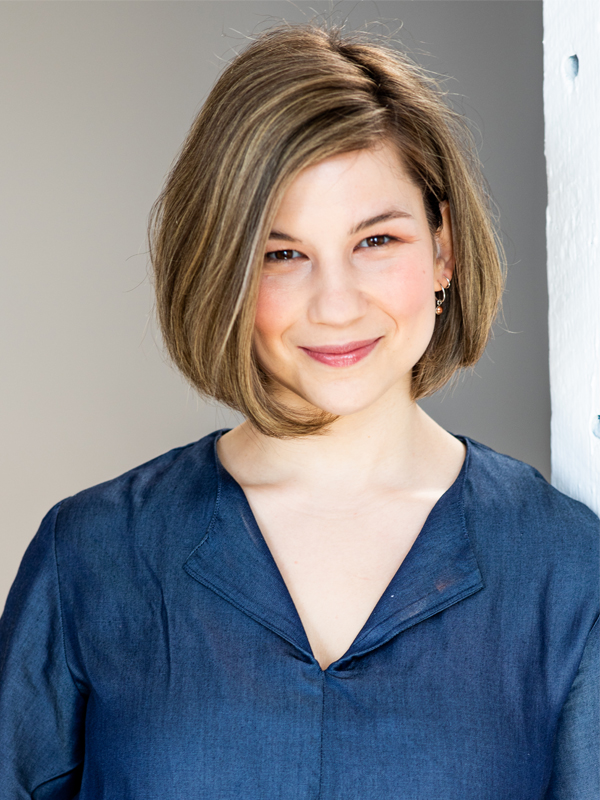 Jelena Djukic
Associate Artist
Born in Bosnia-Herzegovina, Jelena immigrated to Québec with her family in 1995. Her interest in the performing arts has always been strong and she was admitted to the Conservatoire d'art dramatique de Québec. Since her graduation in 2012, she has been involved in various artistic projects (Nice Try, Jenny Montgomery's Déraciné, various laboratories for creation and exploration in dance and theatre), while continuing to train as an actress as well as an author (Écrire l'ailleurs workshop, given by Philippe Ducros at CEAD 2016, writing workshop given by Alexandria Haber with the QWF, 2019). Jelena is an actress who has been growing her practice in French and English since her return from the United States, where she completed her training at the Tom Todoroff Conservatory in New York.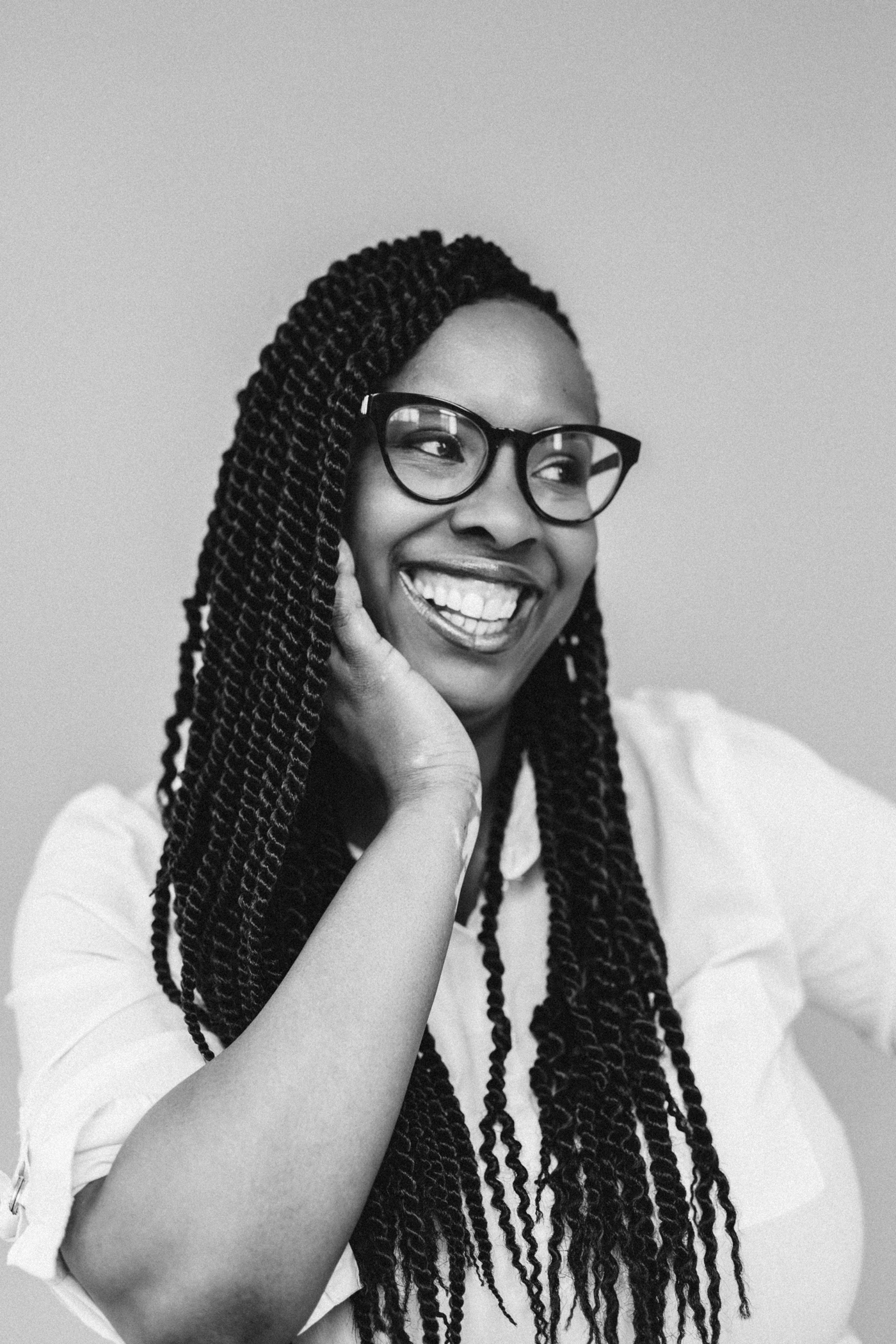 Lydie Dubuisson
Junior associate producer, resident translater, Board Member
Lydie Dubuisson is a theatre creator, playwright, director, storyteller, and translator. Her play Quiet had a staged reading at the Black Theatre Workshop's 2018 Discovery Series and its French translation Silence was workshopped during a residency with Maison de la Culture of Notre-Dame-de-Grâce. She was a co-writer of Blackout. Dubuisson is currently writing her second play, Sanctuary. Lydie is the Artistic Director of La Reine aux Ailes d'Écailles, a music show written, composed and performed by Joel Janice. She is an alumni of the Black Theatre Workshop's Writer's Circle mentorship program and the Montreal Art Interculturel Performing Arts Complice Alliance program. She holds a BFA in Theatre from Concordia University where she graduated with distinction.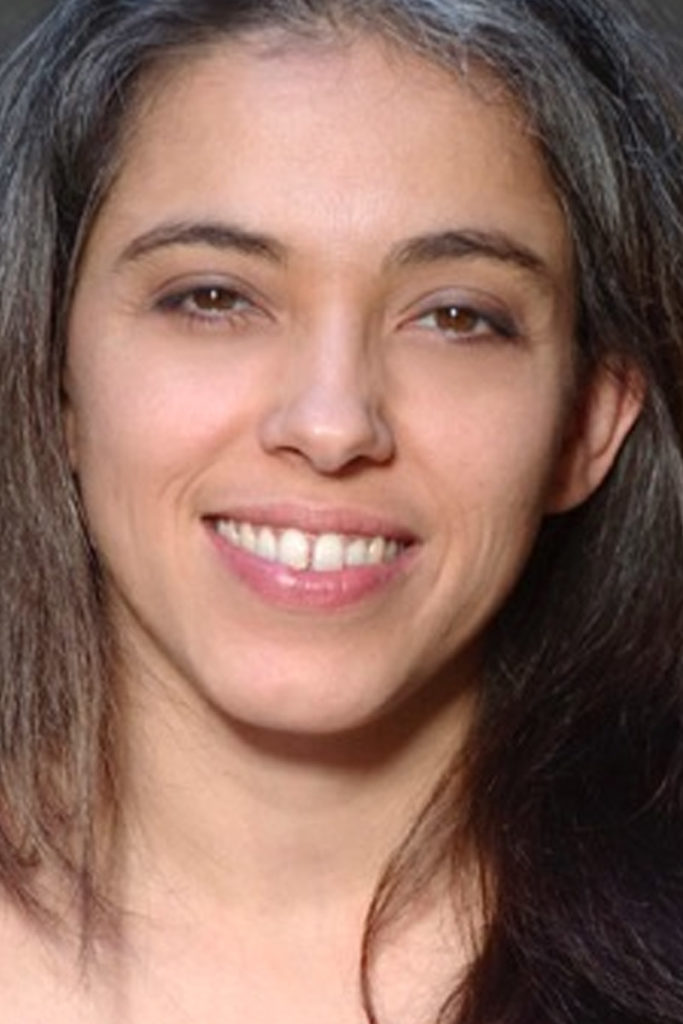 Liz Valdez
Associate Producer, Board Member
Liz Valdez has been teaching and coaching for over twenty years and has directed over 40 productions including new works by Montréal playwright, poets, and collective creations. She has worked closely with Tableau D'Hôte Theatre since its inception, having performed and directed in a number of their productions. Notably, she received a Montreal English Crtiics' Circle Awards (MECCA) for her direction of Daniel MacIvor's Humans at the Segal Centre for Performing Arts in 2011.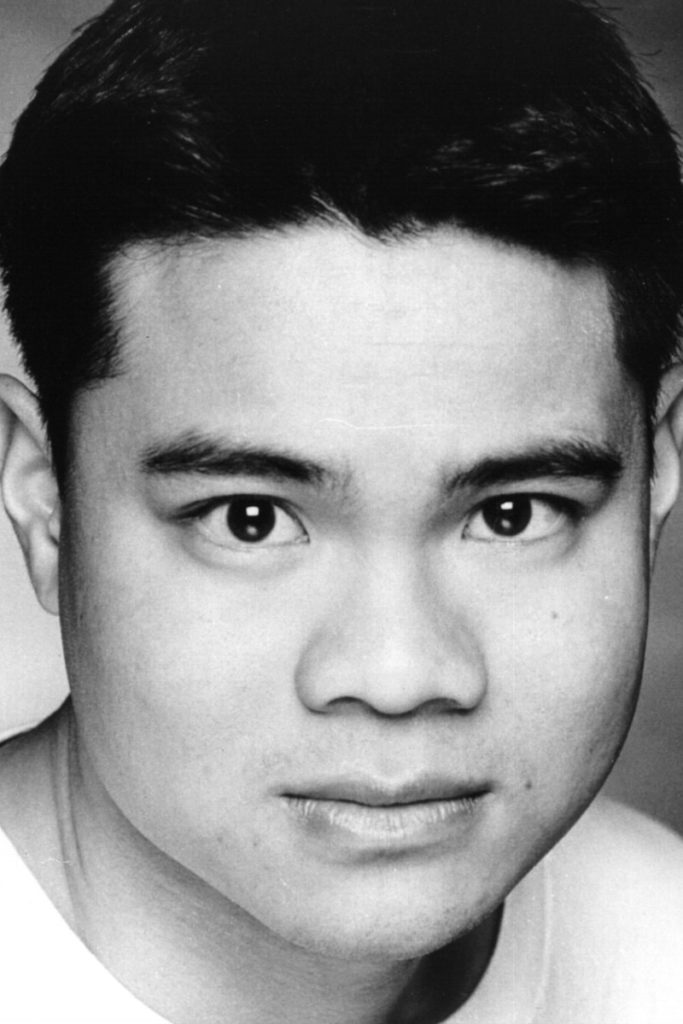 Paul Brian Imperial
Associate Producer, Board Member
Paul Brian Imperial has been involved with Tableau D'Hôte Theatre since its inaugural production of Lawrence and Holloman in 2005. Selected credits include No More Raisins, No More Almonds from the collaborative efforts of the Dora Wasserman Yiddish Theatre's YAYA (Young Actors for Young Audiences), the Tauben Family Foundation, and AWAR (Action Week Against Racism), Slava's Snowshow (Montréal Just For Laughs Festival) and Houdini – The Musical (Segal Centre for Performing Arts and Montréal International Jazz Festival). He has also worked with Step Dans Fuego Prod., Poésie en Mouvement / Poetry in Motion, the Panday Tinig Choral Ensemble, and has toured with various productions to Toronto, Ottawa, Virginia, Florida and New York. He has been working with the Segal Centre for Performing Arts since 2006, and now acting as Associate Producer of the Segal Centre since 2012. He was the recipient of the 2017 Unsung Hero of the Theatre (UHOT) Montreal English Theatre Award.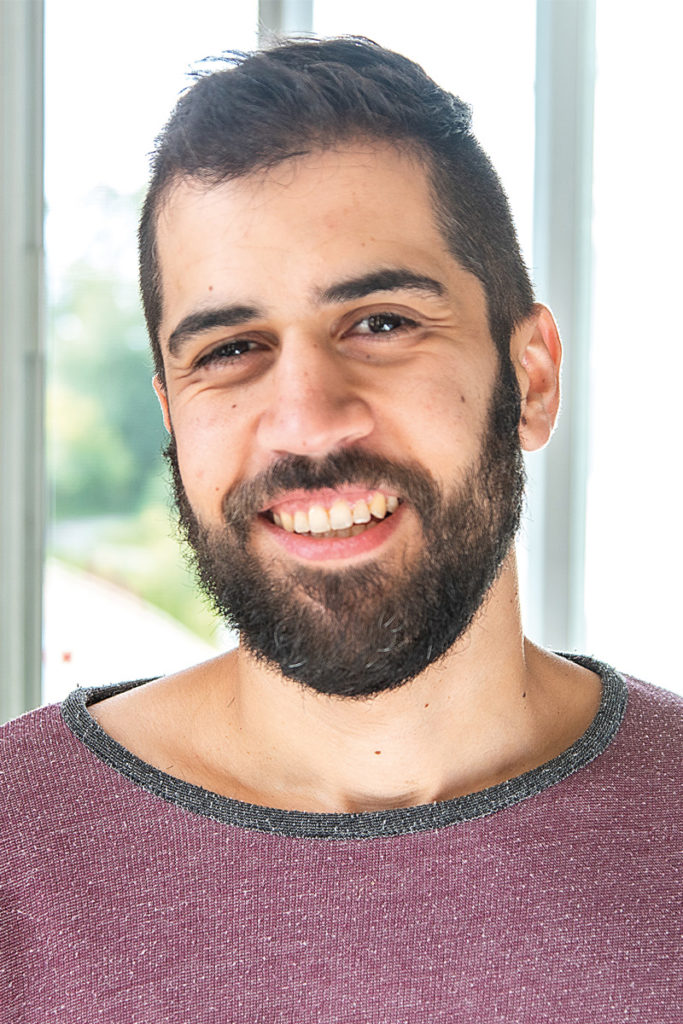 AJ Korkidakis
Graphic Designer, Board Member
AJ's work is innovative, interdisciplinary, visually sharp and often funny. Equally committed to elegant concepts as he is to flawless technical execution, he is as adept behind a camera (whether it be a still camera, a cinema camera on a gimbal, a 360 camera, a live video setup, etc) as he is behind a computer. He is co-creator of the acclaimed live cinema show Kid Koala's Nufonia Must Fall which has charmed audiences around the globe from Asia to South America and been hailed by Vice as 'an evolutionary expansion into the future of theatre'. He began working with Tableau D'Hôte Theatre in 2019 with the production of Blackout.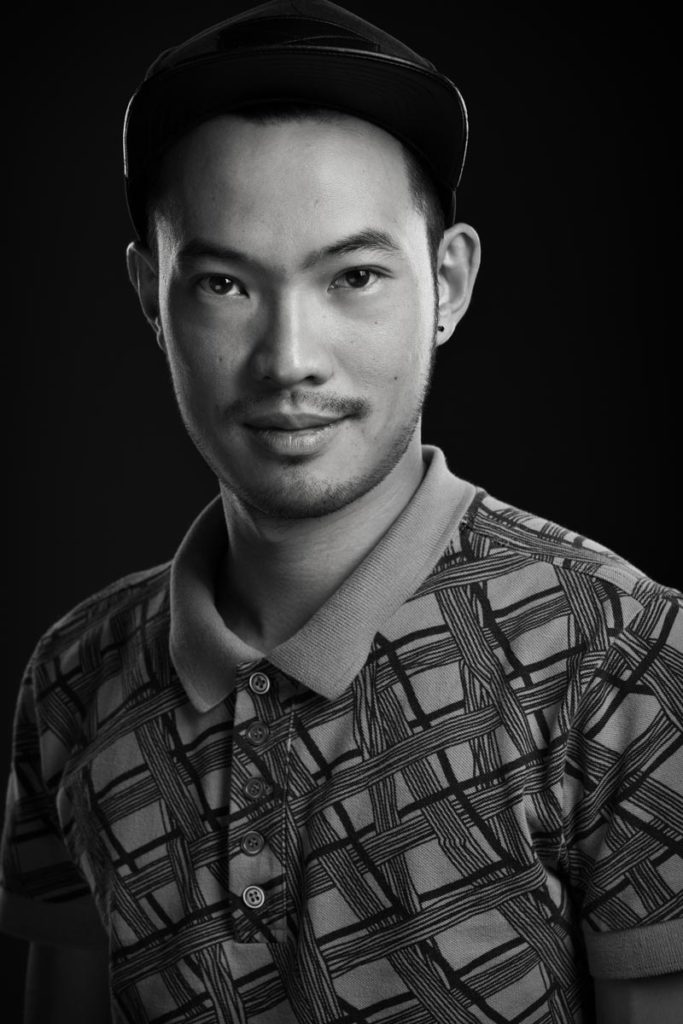 Jean-Philippe Ung
Webmaster
Jean-Philippe Ung is a web developer who has a graphic eye necessary for front-end development while also being comfortable with back-end development. Since 2015, he usually works on designing websites with special attention to making site administration enjoyable.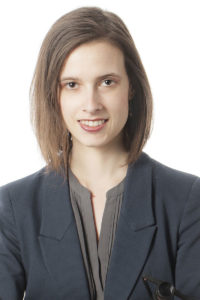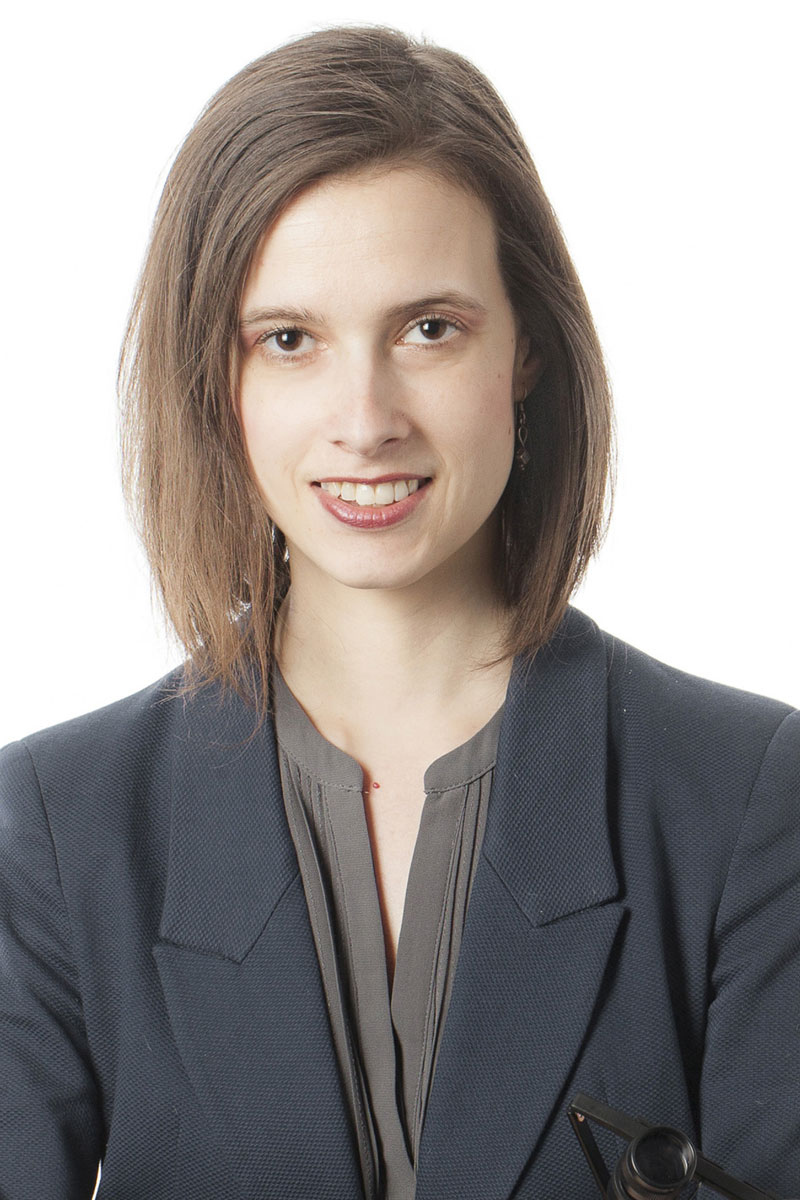 Audrey-Anne Bouchard
Resident designer
Audrey-Anne works as a lighting designer for theatre, dance and music, and teaches Design for the Theatre at Concordia University. She first worked with Tableau D'Hôte in their first season as the set and lighting designer for Mathieu Murphy-Perron's PrAgression in 2005. Audrey-Anne resumed her collaboration with the company by collaborating on the award-winning Hosanna after having completed her Masters' at the Université de Nice. She received a Montreal English Theatre Awards (nomination) for Outstanding Lighting Design for Tableau D'Hôte's 2016 production of Another Home Invasion.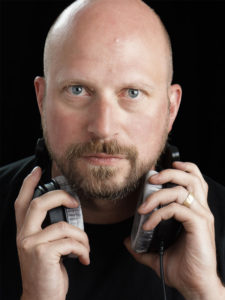 Rob Denton
Resident designer
Rob Denton is a Montréal-based independent composer, arranger, and sound designer. His work has been heard in dozens of productions across stages in the greater Montréal area. He first collaborated with Tableau D'Hôte Theatre in the 2010 production of A Line in the Sand. His sound design for Another Home invasion received an Outstanding Sound Design at the 2016 Montreal English Theatre Awards.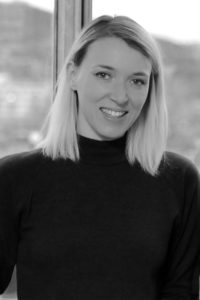 Lara Kaluza
Resident designer
Lara Kaluza received her BFA from Concordia University in 2008, specializing in Design for the Theatre. She is a long-time collaborator Tableau D'Hôte Theatre collaborator, having designed the costumes for George F. Walker's Tough! in 2005. Her work with the company resumed in 2009 under Liz Valdez's direction of Endre Farkas' Haunted House at the Segal Centre for Performing Arts. She received a Montreal English Critics Circle Award in 2010 for the set design of Guillermo Verdecchia and Marcus Youssef's A Line in the Sand. She also received Montreal English Theatre Award nominations for her work on Michel Tremblay's Hosanna and Joan MacLeod's Another Home Invasion. Lara is also the co-founder and manager of the popular Mile-End Citizen Vintage clothing stores.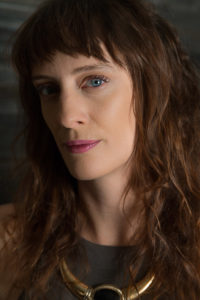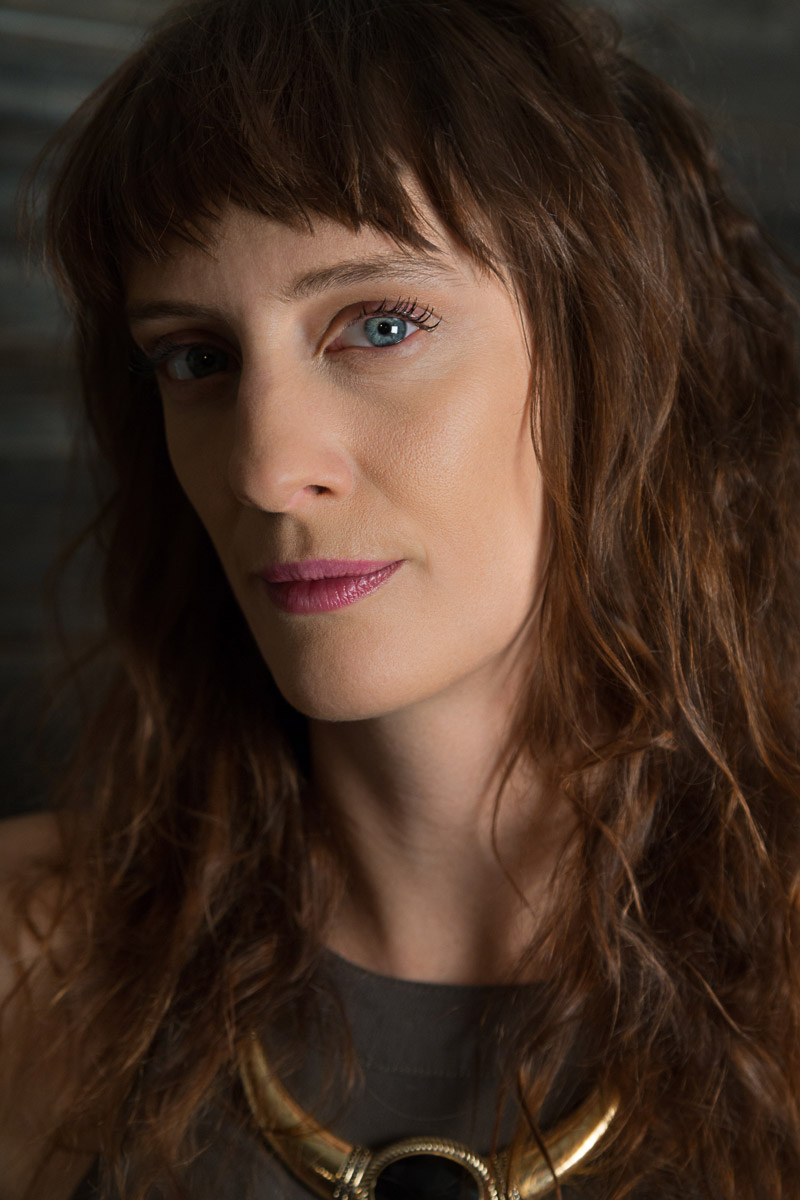 Noémie Poulin
Resident designer
A graduate of Concordia University's Design for the Theatre program, Noémi Poulin has been designing costumes for the stage and film for over fifteen years. She has been collaborating closely with with Tableau D'Hôte since their production of One Night by Ken Norris in 2007.  She received a Montreal English Theatre Awards nomination for Outstanding Costume Design for the 2015 production of Michel Tremblay's Hosanna. Her work has also been featured on ARTV, Canal D, and the Discovery Channel.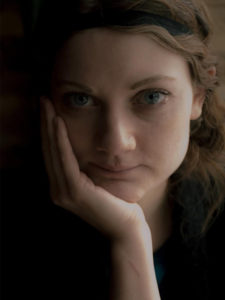 Jaclyn Turner
Resident designer, photographer
Jaclyn is a 2005 graduate of the architecture department of Kansas State University. During her final semester there, she won the Heintzelman Prize, an annual award for outstanding design achievements by students, for an architectural based short animation. In 2009, she moved to Montréal with hopes to learn a new language, be exposed to a different way of life and engage with bolder design projects. She made her entry into theatre design in the 2018-2019 with the projections for Blackout and the set for Encore, which earned her a Montreal English Theatre Award Nomination for Outstanding Set Design. She has been photographing Tableau D'Hôte Theatre productions since 2010.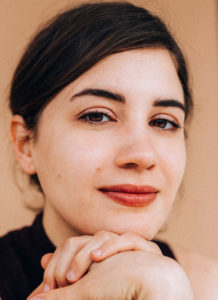 Sophie El-Assaad
Regular collaborator
Sophie El Assaad is a theatre and visual artist working in costume and set design. She has a BFA from Concordia University and is an alumni of the 2017-2018 Black Theatre Workshop's Artist Mentorship Program. In 2017, she was the recipient of two Montreal English Theatre Awards for Outstanding Costume Design and Emerging Artist in Production, and received an additional Outstanding Costume Design award in 2018. Sophie has a background in visual art and an approach that is conceptual and often stylized.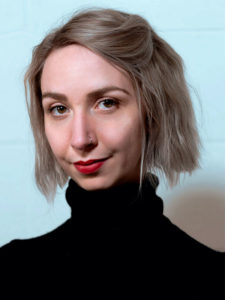 Zoe Roux
Regular collaborator
Zoe Roux is a set, costume, and lighting designer. She was awarded 'Outstanding Emerging Artist' at the The Montreal English Theatre Awards for her set and lighting design on Invasive Species (Blue Ox productions) and Smackhead (We Are One). Other recent credits include: costume and lights for Tableau D'Hôte Theatre's Encore, costume and lighting design on Madame Catherine prépare sa classe de troisième à l'irrémédiable (Surreal SoReal Theatre).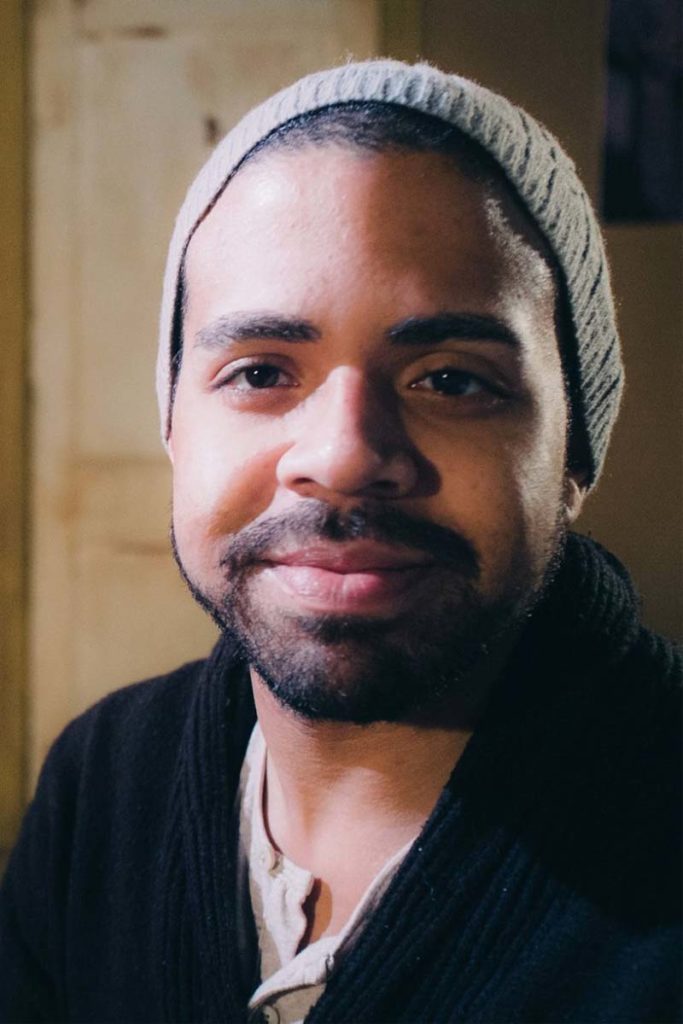 Mike Payette
Co-founding artistic director
Mike Payette is an award-winning actor and director who has appeared at some of Canada's finest theatres including The Citadel, MTYP, Vertigo, Banff Centre, The Grand, Factory Theatre, Neptune, and the National Arts Centre, as well as with great local companies Geordie, Black Theatre Workshop, Imago, Repercussion Theatre, Scapegoat Carnivale, Infinitheatre, Segal Centre and Centaur among others.  Tableau D'Hôte Theatre directing credits include the Québec premieres of A Line in the Sand (Guillermo Verdecchia/Marcus Youssef), Another Home Invasion (Joan MacLeod), Angélique (Lorena Gale) and the Québec English-language premiere of Hosanna (Michel Tremblay).  He is a founding member of Metachroma Theatre, has served as Artist-in-Residence for Neworld Theatre in Vancouver, and was Assistant Artistic Director for Black Theatre Workshop.  He has been a guest artist for McGill University, Dawson College and the National Theatre School of Canada and sits on the boards of the MAI (Montréal, arts interculturels), the Quebec Drama Federation, and is currently the Vice President of PACT (Professional Association of Canadian Theatres).  In 2016, Mike left Tableau D'Hôte to serve as Artistic and Executive Director of Geordie Theatre. A position that he held until 2021, when he was appointed Artistic Director of Tarragon Theatre.