Mathieu Murphy-Perron
Co-founder, Artistic and Executive Director
Mathieu Murphy-Perron is a theatre practitioner, political organizer, and union advisor from Montréal, Québec. He co-founded Tableau D'Hôte Theatre in 2005 with Mike Payette and they managed the company together for eleven years prior to Payette's 2016 appointment at the head of Geordie Productions. An alumnus of Concordia University's Theatre Performance program, Mathieu spent many years teaching theatre for non-theatre students at Concordia and has performed in and directed a number of Tableau D'Hôte productions.
Mathieu sits on the Board of the Conseil québécois du Theatre as the Quebec Drama Federation representative and chairs the Board of the Pointe-St-Charles Art School.
Mathieu takes pictures, cycles year-round, and dabbles with words on paper. He often dreams up more projects than one can handle and labours daily for a fairer, kinder world.
Liz Valdez
Associate Producer
Liz Valdez has been teaching and coaching for over twenty years and has directed over 40 productions including new works by Montréal playwright, poets, and collective creations. She has worked closely with Tableau D'Hôte Theatre since its inception, having performed and directed in a number of their productions. Notably, she received a Montreal English Crtiics' Circle Awards (MECCA) for her direction of Daniel MacIvor's Humans at the Segal Centre for Performing Arts in 2011.
Paul Brian Imperial
Associate Producer
Paul Brian Imperial has been involved with Tableau D'Hôte Theatre since its inaugural production of Lawrence and Holloman in 2005. Selected credits include No More Raisins, No More Almonds from the collaborative efforts of the Dora Wasserman Yiddish Theatre's YAYA (Young Actors for Young Audiences), the Tauben Family Foundation, and AWAR (Action Week Against Racism), Slava's Snowshow (Montréal Just For Laughs Festival) and Houdini – The Musical (Segal Centre for Performing Arts and Montréal International Jazz Festival). He has also worked with Step Dans Fuego Prod., Poésie en Mouvement / Poetry in Motion, the Panday Tinig Choral Ensemble, and has toured with various productions to Toronto, Ottawa, Virginia, Florida and New York. He has been working with the Segal Centre for Performing Arts since 2006, and now acting as Associate Producer of the Segal Centre since 2012. He was the recipient of the 2017 Unsung Hero of the Theatre (UHOT) Montreal English Theatre Award.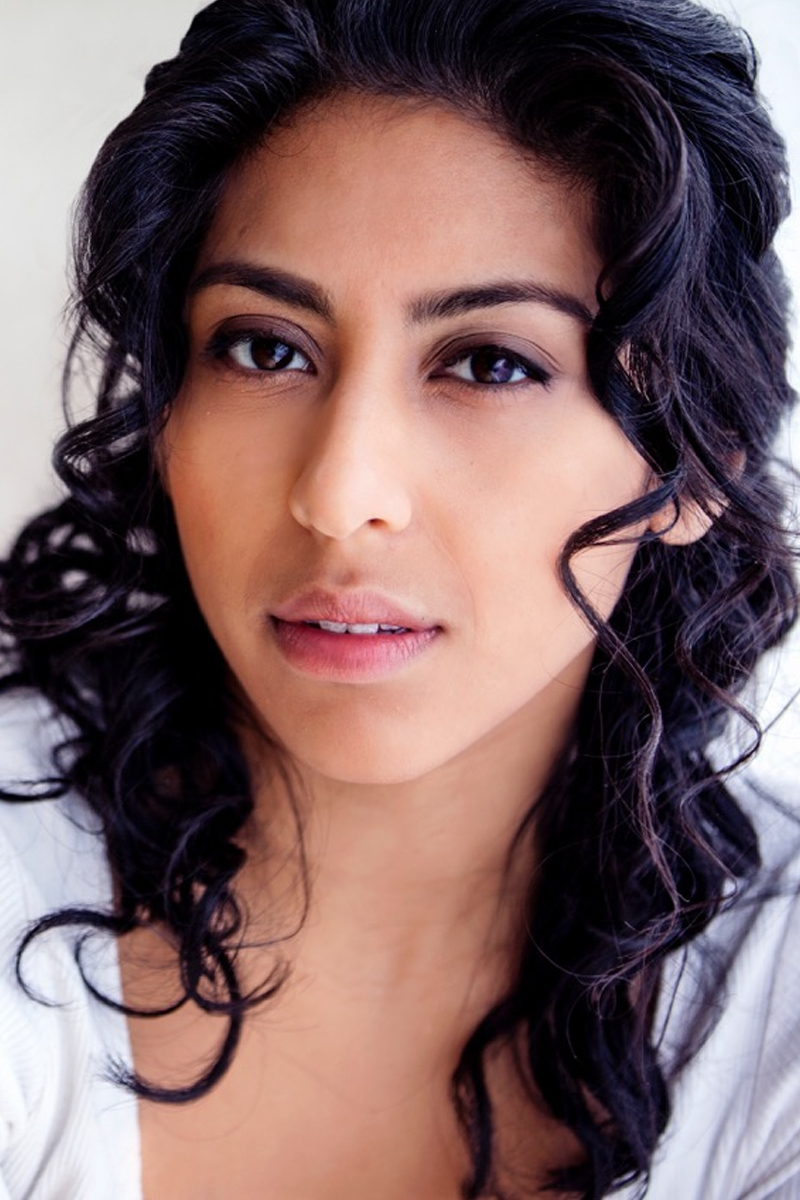 Michelle Rambharose
Junior Associate Producer

Michelle is a Guyanese-Canadian theatre creator and performer based in Montréal. Her earlier work with Soothemysisters Productions has earned Michelle performance merits at Toronto's Summerworks and Fringe Festivals. Since receiving her BFA in theatre performance from Concordia University, Michelle has been co-creating and producing interdisciplinary performances that explore feminist theory. Her work with Obra Anaïs Collective as co-creator and performer, and as an actor with Geordie Productions has received seven nominations from the Montreal English Theatre Awards.
Designers & Creative Team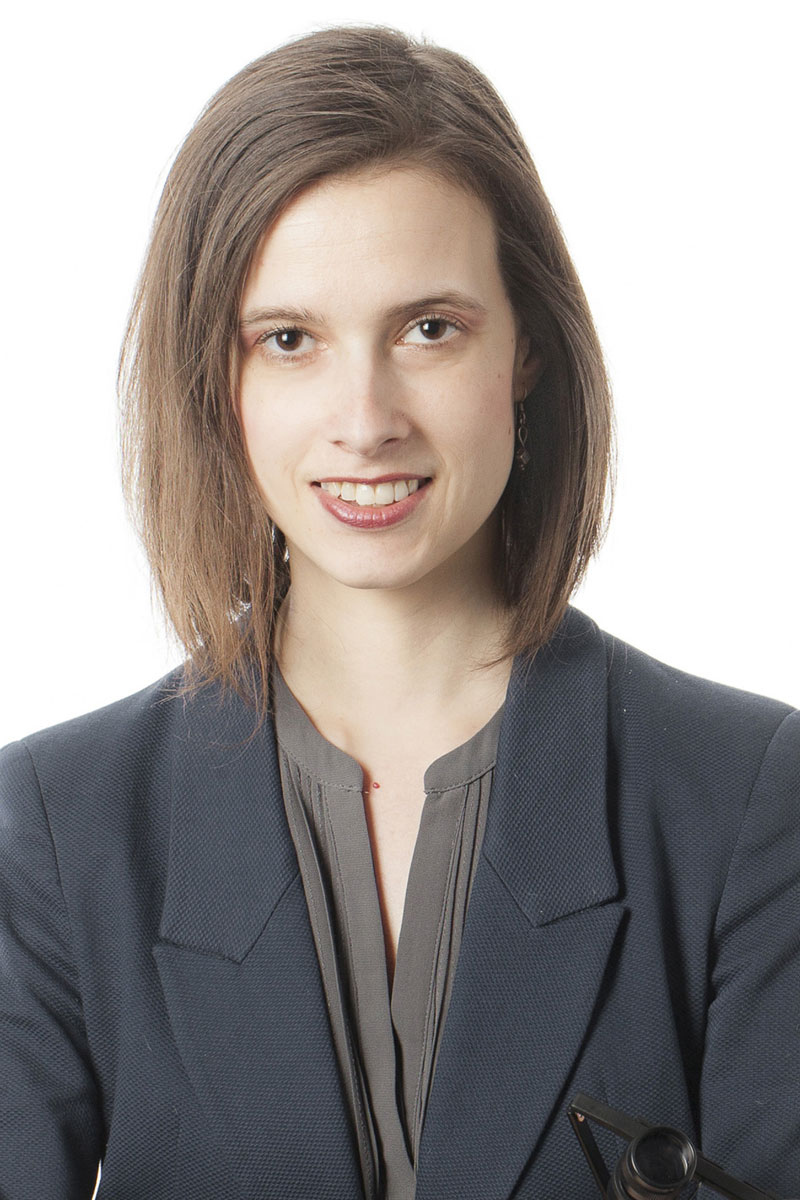 Audrey-Anne Bouchard
Resident Lighting Designer
Audrey-Anne works as a lighting designer for theatre, dance and music, and teaches Design for the Theatre at Concordia University. She first worked with Tableau D'Hôte in their first season as the set and lighting designer for Mathieu Murphy-Perron's PrAgression in 2005. Audrey-Anne resumed her collaboration with the company by collaborating on the award-winning Hosanna after having completed her Masters' at the Université de Nice. She received a Montreal English Theatre Awards (nomination) for Outstanding Lighting Design for Tableau D'Hôte's 2016 production of Another Home Invasion.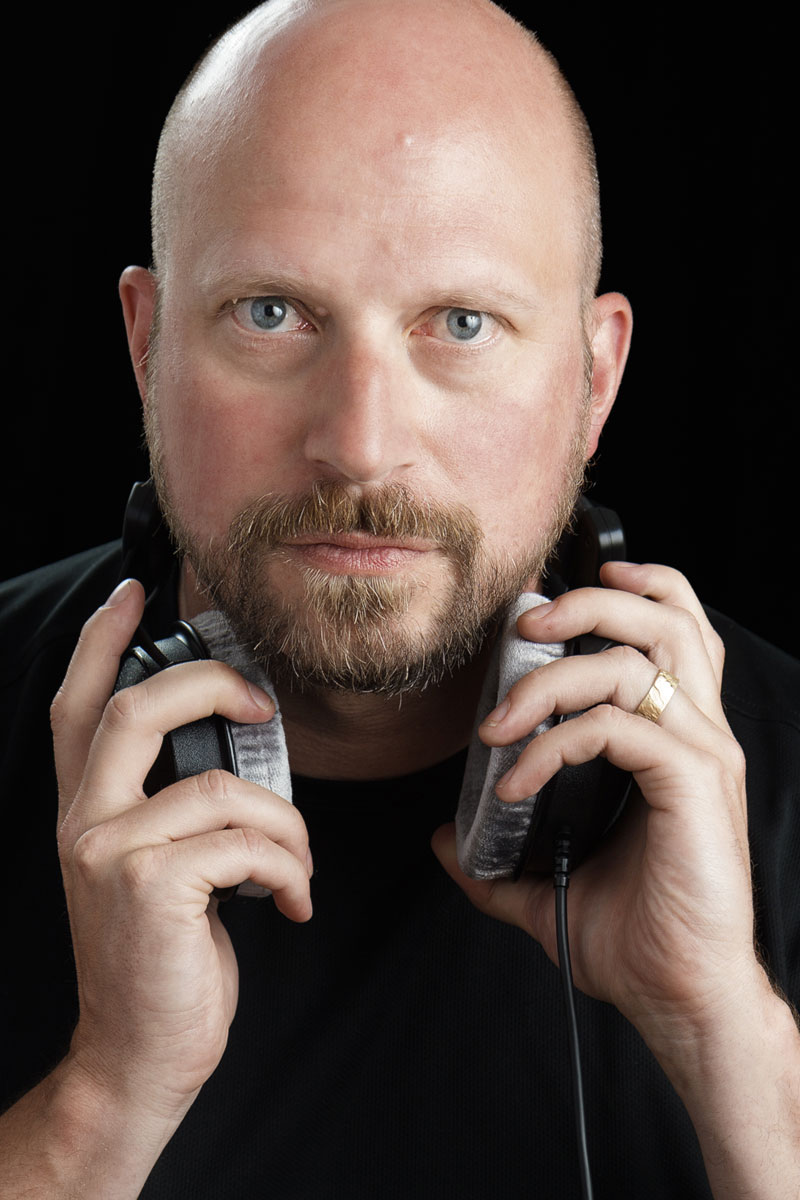 Rob Denton
Resident Sound Designer
Rob Denton is a Montréal-based independent composer, arranger, and sound designer. His work has been heard in over X productions across stages in the greater Montréal area. He first collaborated with Tableau D'Hôte Theatre in the 2010 production of A Line in the Sand. His sound design for Another Home invasion received an Outstanding Sound Design at the 2016 Montreal English Theatre Awards.
Lara Kaluza
Resident Set Designer
Lara Kaluza received her BFA from Concordia University in 2008, specializing in Design for the Theatre. She is a long-time collaborator Tableau D'Hôte Theatre collaborator, having designed the costumes for George F. Walker's Tough! in 2005. Her work with the company resumed in 2009 under Liz Valdez's direction of Endre Farkas' Haunted House at the Segal Centre for Performing Arts. She received a Montreal English Critics Circle Award in 2010 for the set design of Guillermo Verdecchia and Marcus Youssef's A Line in the Sand. She also received Montreal English Theatre Award nominations for her work on Michel Tremblay's Hosanna and Joan MacLeod's Another Home Invasion. Lara is also the co-founder and manager of the popular Mile-End Citizen Vintage clothing stores.
Phil Malizia
Graphic Designer
With over a decade of professional graphic design experience across media, Phil's work has solidified relationships with clients in the arts, fashion, finance, and food industries. An artist at heart, he always makes time to lend his considerable skill set to indulge his primary passion: supporting other creatives. Having designed Tableau D'Hôte Theatre's first logo in 2005 he's since crafted the marketing design for over 15 of their plays with recent creative credits on Another Home Invasion and Angélique. Black Theatre Workshop and Geordie Productions have also found favour with Phil's design work.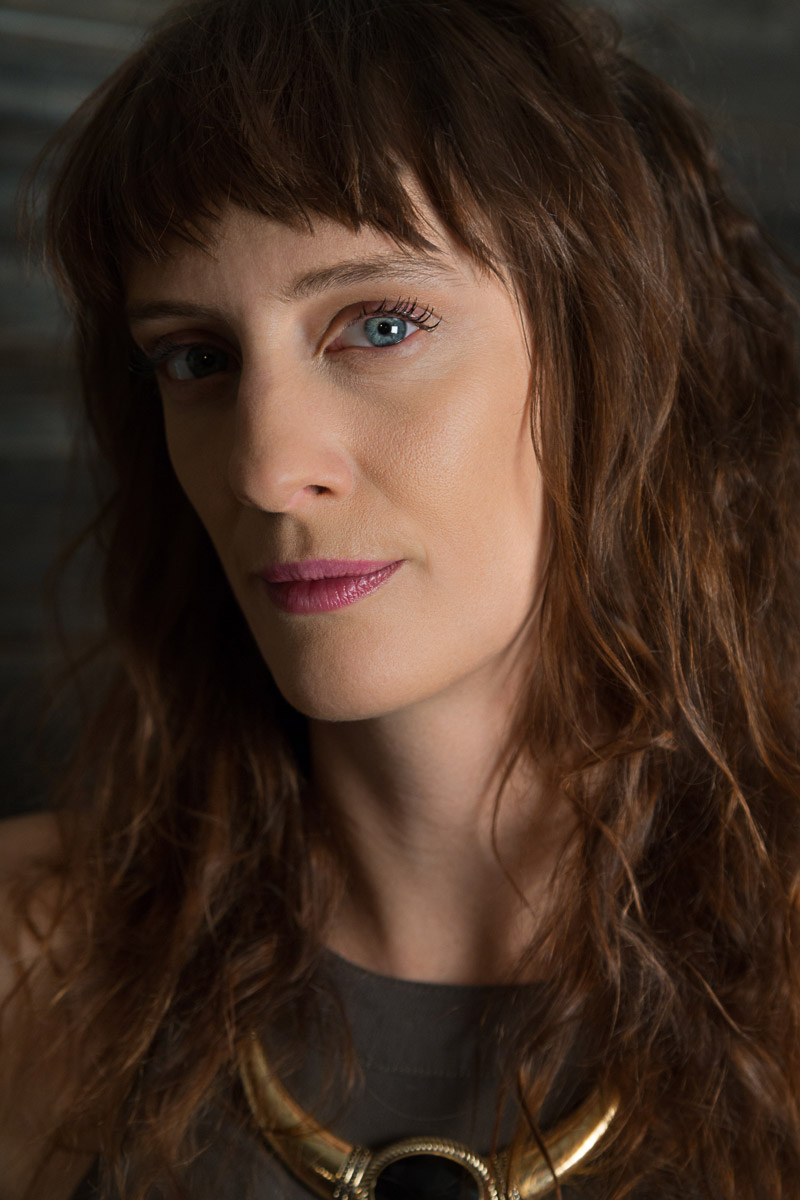 Noémi Poulin
Resident Costume Designer
A graduate of Concordia University's Design for the Theatre program, Noémi Poulin has been designing costumes for the stage and film for over fifteen years. She has been collaborating closely with with Tableau D'Hôte since their production of One Night by Ken Norris as part of their second season in 2007.  She received a Montreal English Theatre Awards nomination for Outstanding Costume Design for the 2015 production of Michel Tremblay's Hosanna. Her work has also been featured on ARTV, Canal D, and the Discovery Channel.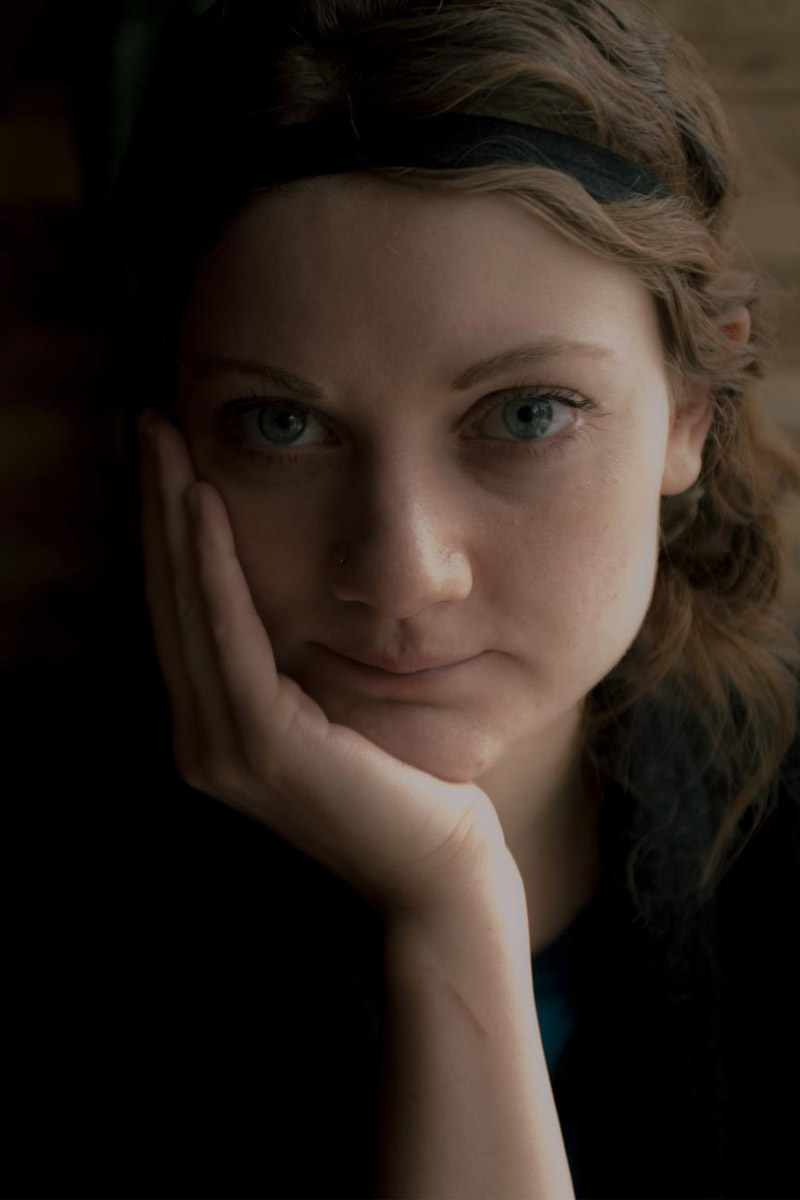 Jaclyn Turner
Photograher/Videographer
Jaclyn is a 2005 graduate of the architecture department of Kansas State University. During her final semester there, she won the Heintzelman Prize, an annual award for outstanding design achievements by students, for an architectural based short animation. In 2009, she moved to Montréal with hopes to learn a new language, be exposed to a different way of life and engage with bolder design projects. She has been photographing Tableau D'Hôte Theatre productions since 2010.
Mike Payette
Co-founder, former Artistic Director
Mike Payette is an award-winning actor and director who has appeared at some of Canada's finest theatres including The Citadel, MTYP, Vertigo, Banff Centre, The Grand, Factory Theatre, Neptune, and the National Arts Centre, as well as with great local companies Geordie, Black Theatre Workshop, Imago, Repercussion Theatre, Scapegoat Carnivale, Infinitheatre, Segal Centre and Centaur among others.  Tableau D'Hôte Theatre directing credits include the Québec premieres of A Line in the Sand(Guillermo Verdecchia/Marcus Youssef), Another Home Invasion (Joan MacLeod), Angélique (Lorena Gale) and the Québec English-language premiere of Hosanna (Michel Tremblay).  He is a founding member of Metachroma Theatre, has served as Artist-in-Residence for Neworld Theatre in Vancouver, and was Assistant Artistic Director for Black Theatre Workshop.  He has been a guest artist for McGill University, Dawson College and the National Theatre School of Canada and sits on the boards of the MAI (Montréal, arts interculturels), the Quebec Drama Federation, and is currently the Vice President of PACT (Professional Association of Canadian Theatres).  In 2016, Mike left Tableau D'Hôte to serve as Artistic and Executive Director of Geordie Theatre, one of Canada's leading Theatre for Young Audiences companies which – through touring and Mainstage work – reaches over 40,0000 youth and families annually.