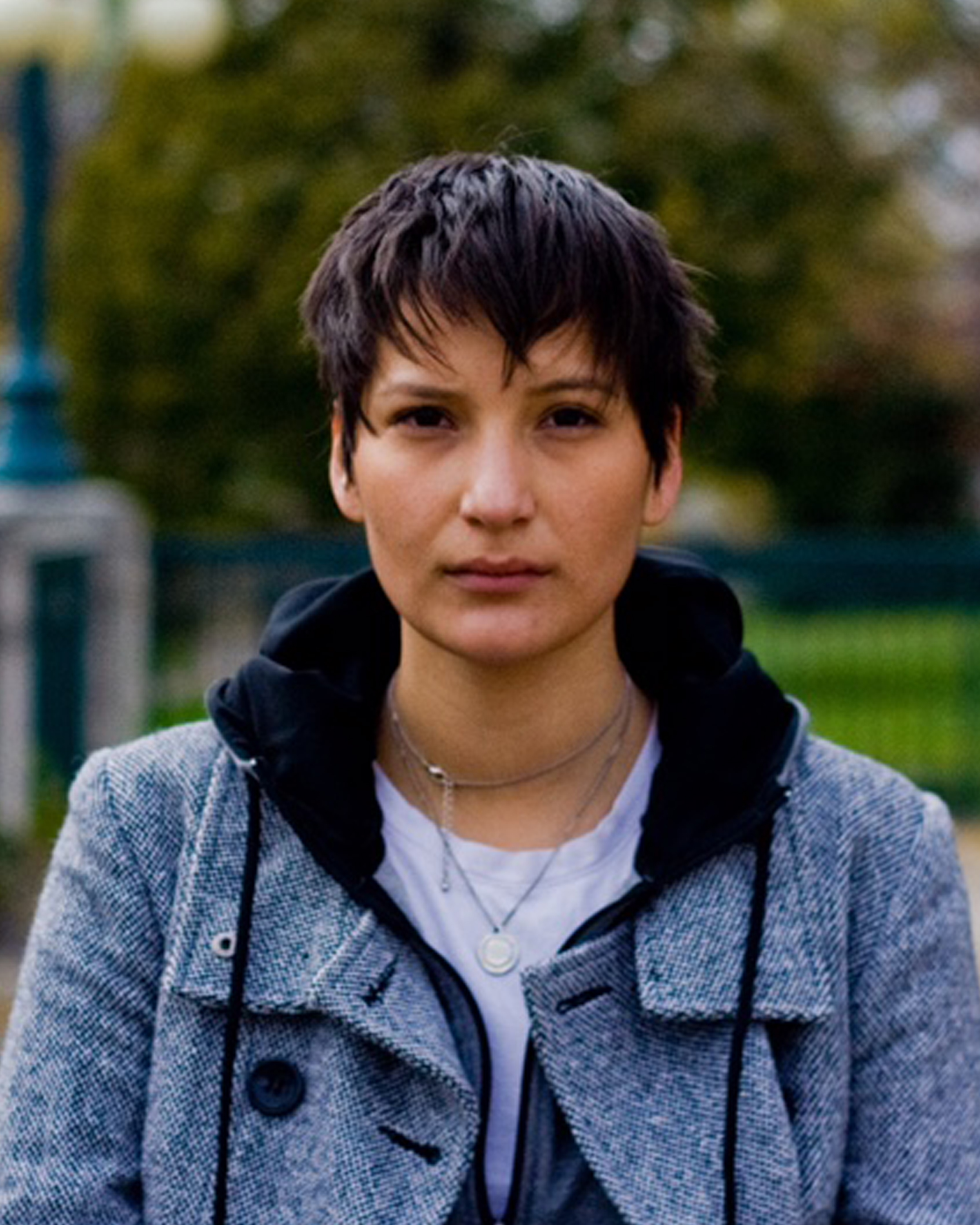 Darla Contois is a Cree/Salteaux performer, playwright and poet. She graduated from the Centre for Indigenous Theatre's professional training program in 2014, attended David Smukler's National Voice Intensive and premiered her solo show White Man's Indian at Summerworks 2017 in Toronto. She was awarded the Emerging Artist award for her work at the festival.
Lire la proposition en français
I've recently paid a visit to my reserve of Misipawistik Cree Nation on Treaty five in Manitoba. Since I was a small girl growing up along shores of Lake Winnipeg I've heard many legends and stories about the Sasquatch. What does it look like? Where does it come from? What does it mean? Many people from the reserve have sworn to sightings and there has been much talk about why they continue to visit our territory but never any definite proof. The long-legged dark-haired creature made itself known to a woman I'd like to base the story around named Lynnelle Sinclair. She was out for a jog one morning and says she saw the Sasquatch cross the road. This sighting has changed her entire life as she has spoken about it to many people and still to this day searches for the Sasquatch.
The spiritual meaning of the creature represents truth and many elders are unsure why. The only story I've ever heard is that the Sasquatch abandoned us once we become associated with western culture. I think this raises an interesting juxtaposition for an Indigenous person living in today's society and I'd like to do some more research into this story and hopefully find a script that manages to explore the relationship between western and Indigenous culture using the Sasquatch as a pillar.