Blackout: the Concordia Computer Riots

World Premiere
Directed by Mathieu Murphy-Perron

January 29th – February 10th, 2019

D.B. Clarke Theatre (Henry F.Hall Bldg, 1455 Boulevard de Maisonneuve W)
In 1969, students occupied the computer centre on the 9th floor of the Hall Building of what is now Concordia University to protest the university's mismanagement of a racism complaint lodged by West-Indian students against their biology professor. Riot police were called in when an agreement to end the occupation fell through, resulting in widespread damage, a mysterious fire, and over a hundred arrests. Created and devised by some of Montréal's most prolific artists (notably: Tamara Brown, Kym Dominique Ferguson, Lydie Dubuisson, Michelle Rambharose, Warona Setshwaelo, and Dakota Wellman) , Blackout re-examines the events the led to the occupation and protests, asking how race relations have changed in Québec over the last 50 years, if at all.
Angélique by Lorena Gale 
Directed by Mike Payette
March 20th – March 31st, 2019
National Art Centre (1 Elgin St, Ottawa)
April 3rd 
– April 14th, 2019
Factory Theatre (125 Bathurst St, Toronto)

A Black Theatre Workshop and Tableau D'Hôte Theatre co-production
Marie-Joseph Angélique keeps hope alive upon arriving in Nouvelle France, that this master will be better, that this time she will be happy. Lorena Gale's tragedy Angélique is everything but happy for the titular character. Recipient of the 2017 Montreal English Theatre Award for Outstanding PACT production, this Black Theatre Workshop / Tableau D'Hôte co-production is the hidden history of Montréal, demystifying the myth that Canada was the promised land. Slaves and systemic racism were and still are present in Canadian society. The production, the cast and SIXTRUM Percussion Ensemble will travel to Ontario for the Ottawa and Toronto premiere of Angélique by Lorena Gale at the National Arts Centre and Factory Theatre.
Encore by Marc Prescott

Montréal premiere
Directed by Liz Valdez

May 2019

A symbolically nameless couple chart their 50-year relationship by recreating their first encounter on every anniversary. Madame has carefully written the script of their original encounter and they believe they can recreate the intoxicating feeling of falling in love by saying the same lines year after year but always fall short of this goal and are doomed to disappointment. They yearn to be seduced by the exact words of their original encounter but time and circumstance have changed the meaning of these words. Liz Valdez returns to Tableau D'Hôte with this intimate, universal, bilingual love story.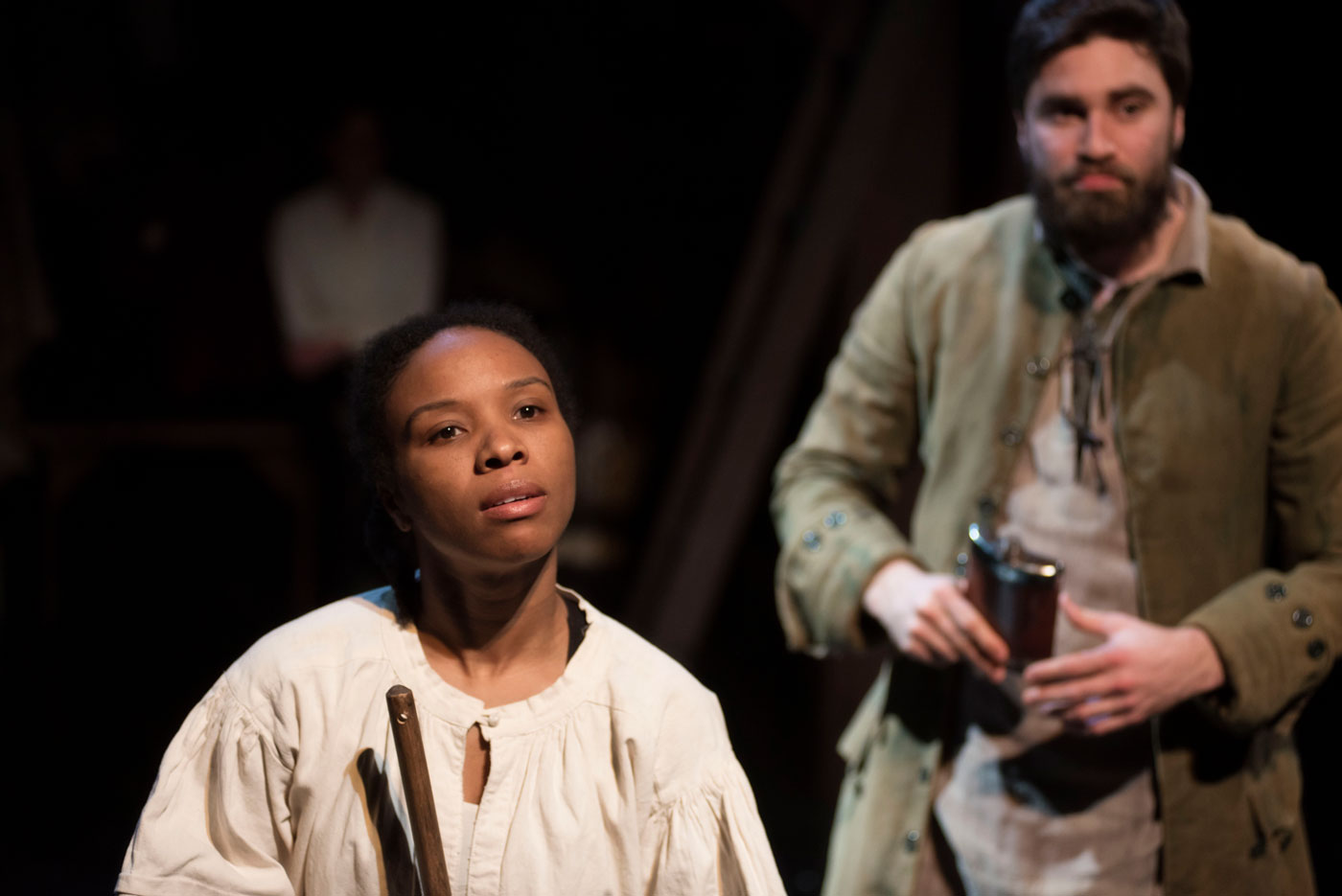 Angélique by Lorena Gale
Translated by Mishka Lavigne
December 15th, 2018

Théâtre d'Aujourd'hui (3900 St Denis St)
Staged-reading of the first french translation of Lorena Gale's Angélique, a Black Theatre Workshop invitation in association with Tableau D'Hôte Theatre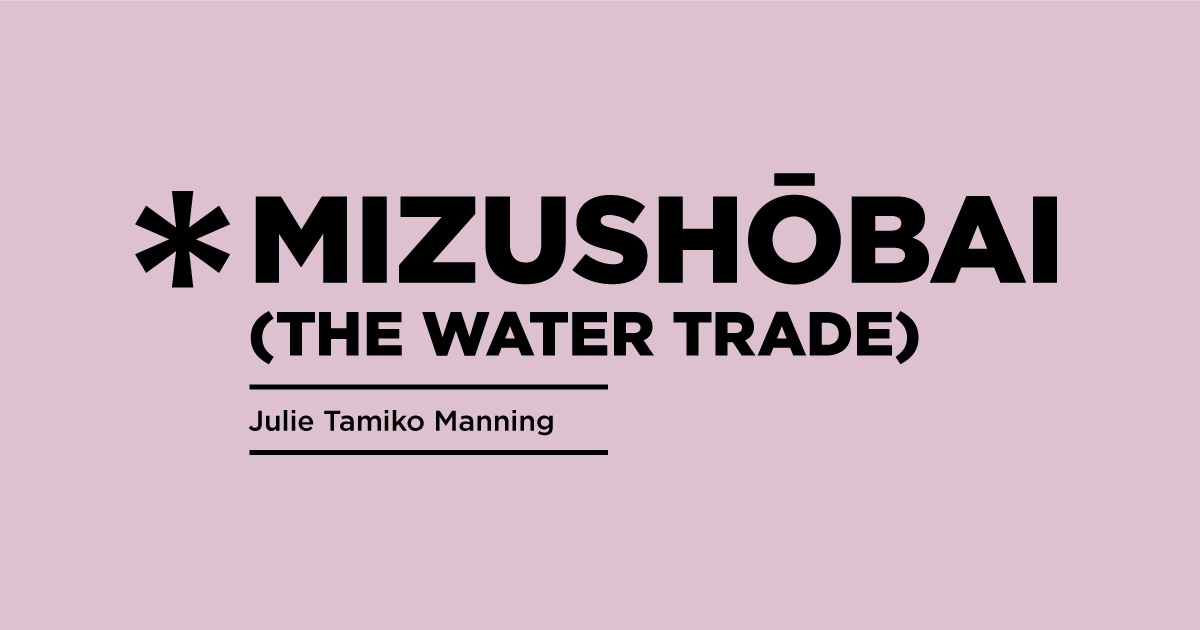 Mizushōbai (The Water Trade) by Julie Tamiko Manning
Directed by Sophie Gee
Postponed until further notice
Mizushōbai (The Water Trade) tells the tale of Kiyoko Tanaka-Goto, a brothel ​owner​ who lost everything when the ​Canadian ​government set up internment camps for ​people of ​Japanese​ ancestry during World War II​. The playwright writes, "I want to explore her life, not as a ​clichéd ​dragon-lady ​madam, nor a​s a​ dutiful daughter, nor ​as ​a​ submissive and ​​​sexualized female Asian body, but as a valuable member ​​of Canadian society who had to fight against expectation, ​and for ​autonomy and recognition every step of the way."
Mizushōbai (The Water Trade) was the recipient of TDHT's inaugural More than a footnote comission.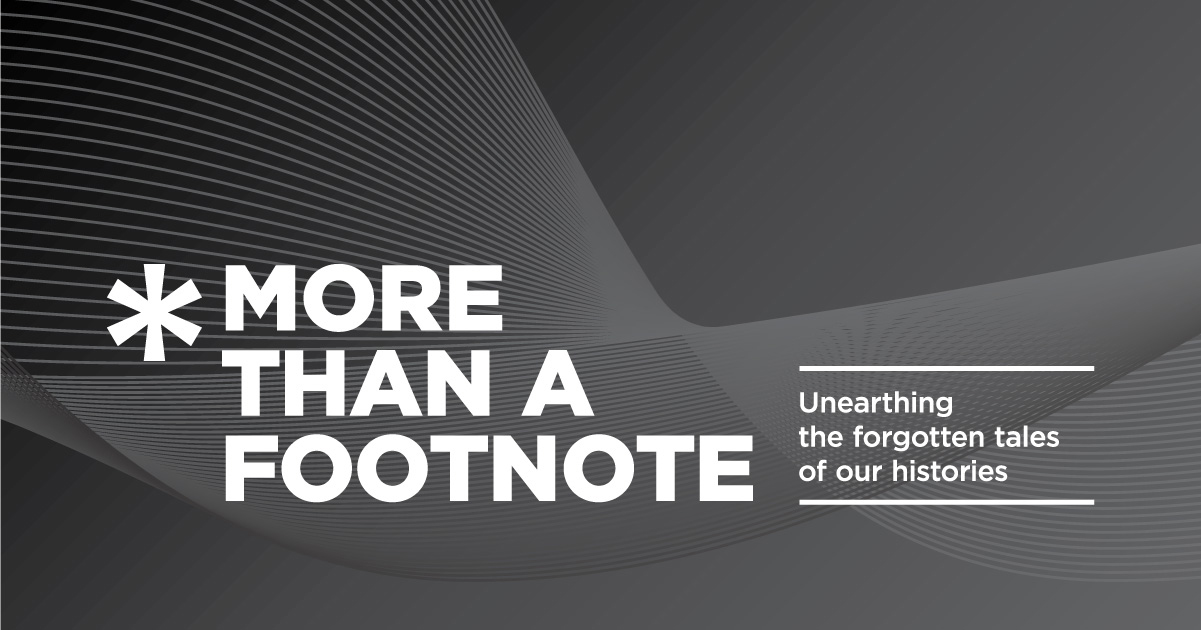 More than a footnote playwriting contest
Now in its second year, More than a footnote is a new initiative by Tableau D'Hôte Theatre to develop theatrical works centered around little-known tales that have shaped the communities and nations that make up Canada. TDHT believes that the responsibility to tell these stories should not fall squarely on the shoulders of our artists and creators, which is why the public is invited to have a say in which play receives a commission.