JANUARY 30 – FEBRUARY 10
WORLD PREMIERE
In 1969, students occupied the computer centre on the 9th floor of the Hall Building of what is now Concordia University to protest the university's mismanagement of a racism complaint lodged by West-Indian students against their biology professor. Riot police were called in when an agreement to end the occupation fell through, resulting in widespread damage, a mysterious fire, and over a hundred arrests. Created and devised by some of Montréal's most prolific artists, Blackout re-examines the events the led to the occupation and protests, asking how race relations have changed in Québec over the last 50 years.
Featuring:
Lucinda Davis, Kym Dominique-Ferguson, Briauna James, Gita Miller, Michelle Rambharose, Sophie-Thérèse Stone-Richards, Shauna Thompson, Dakota Jamal Wellman with Maryline Chery, Marie Hall, Justin Johnson and Jahlani Knorren
Directed by Mathieu Murphy-Perron
Assistant directors: Tamara Brown, Shanti Gonzales
Choreography: Rodney Diverlus
Stage Manager: Kate Hagemeyer
Lighting Design: Audrey-Anne Bouchard
Sound Design: Rob Denton, Elena Stoodley
Set Design: Sophie El Assaad
Costume Design: Noémi Poulin
Projection Design: Jaclyn Turner
Makeup Design: Pamela Warden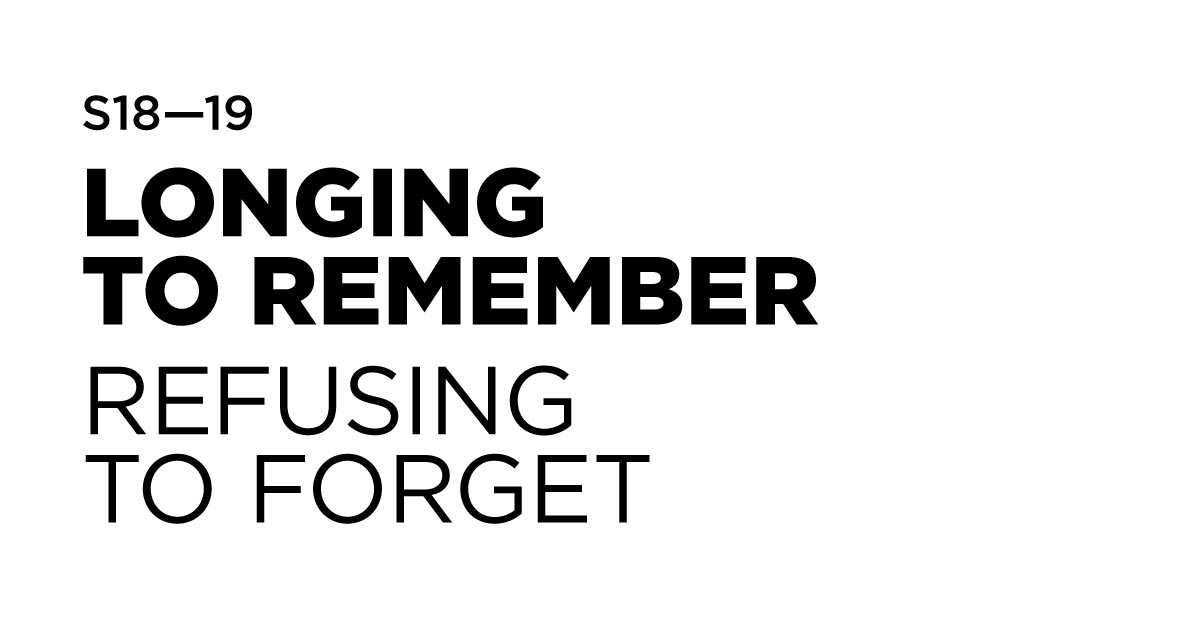 Tableau D'Hôte Theatre recently announced its 2018-2019 season alongside eight other professional English Montréal theatre companies. Our upcoming season encourages audiences to see the world differently by examining what we choose to remember or forget, and who society tries to erase along the way. How does memory guide and shape the lives we live, and how can we harness the stories of past struggles and acts of defiance to build a kinder, fairer world?
MORE THAN A FOOTNOTE
Recipient of 2018 commission
Anna Burkholder's The Caravan has been selected as the recipient of this year's edition of our More than a footnote's development program!
The Caravan follows Ellen, a pregnant student from Simon Fraser University, as she travels to Parliament in the Abortion Caravan, the first national feminist protest, fighting for abortion access and equality. A recent amendment to the Criminal Code restricted legal access to abortion and thousands of Canadian women were dying in an underground abortion trade.
Hearing, finding, translating Kiyoko
First in a series of articles by Julie Tamiko Manning about her process, her discoveries, and her struggles while writing Mizushōbai (The Water Trade), the recipient of the inaugural 2017 edition of More than a Footnote 
"We could hear the tone and tilt and burst of Kiyoko's voice but no one understood Japanese.  Except Ayumi.  The performance artist.  The runner.  The immunologist student. The sister of the writer whose novels I ate up because I ate up anything I could find from Japanese Canadian artists because I felt so alone and those were the people who made me see that I could be Japanese Canadian and an artist."
Want to help Tableau D'Hôte Theatre out?
Would you be willing to make a monthly donation to help Tableau D'Hôte continue to be Montréal's home for Canadian theatre? We're pleased to announce the launch of our 10x100 drive. We're looking for 100 art lovers who are willing and able to make $10 monthly donations for the next year.