Day 108. In an empty residential street in Pointe-Saint-Charles, three neighbours exit their homes in a daze from the insulation and isolation of quarantine. From their social bubbles, they burst into a pandemic-stricken world where nothing and everything has changed.
Jour 108. Sur une rue résidentielle vide de Pointe-Saint-Charles, trois voisins sortent de chez eux dans un état second provoqué par l'isolement de la quarantaine. De leurs bulles sociales, ils font irruption dans un monde frappé d'une pandémie où rien et tout a changé.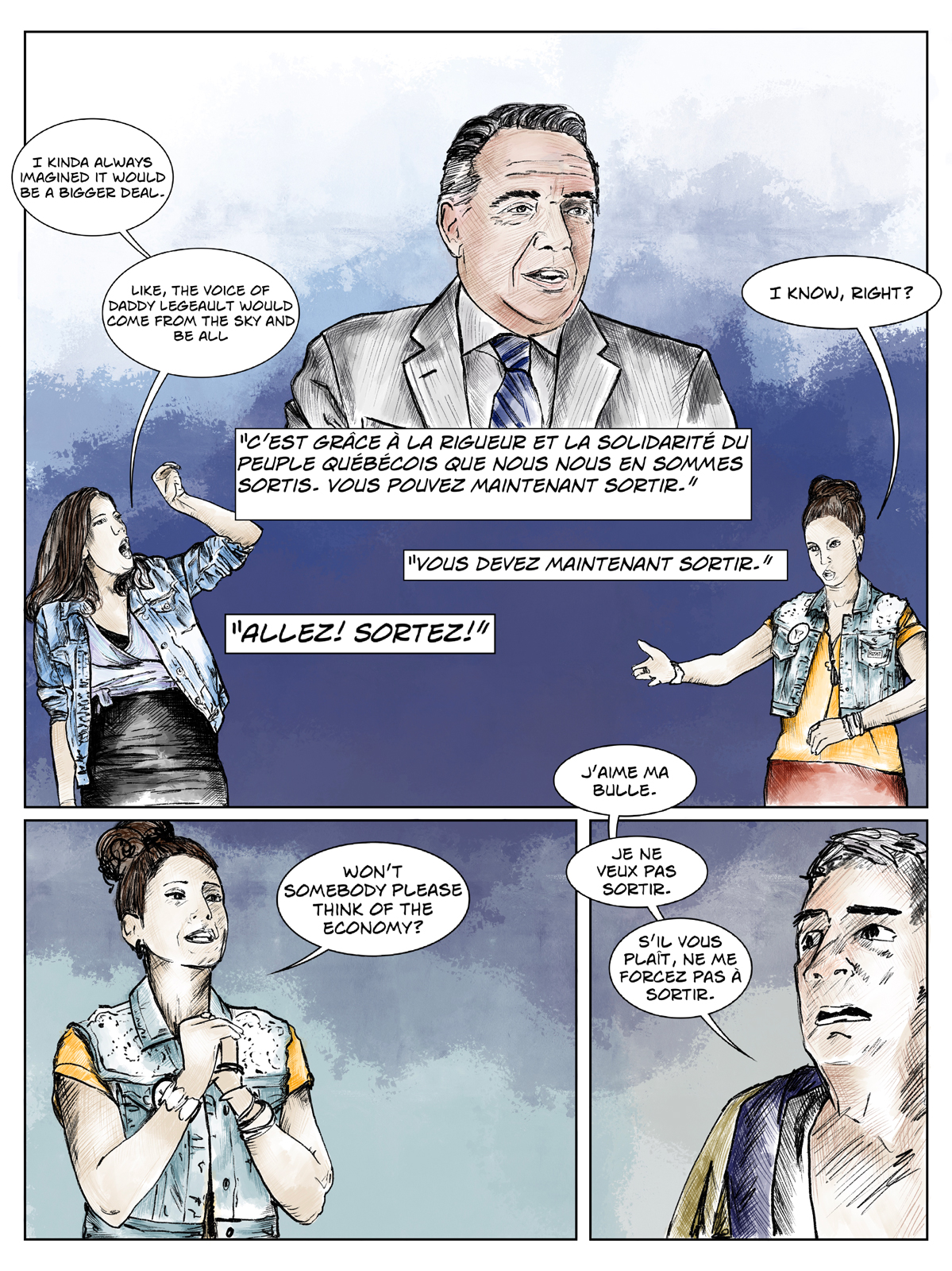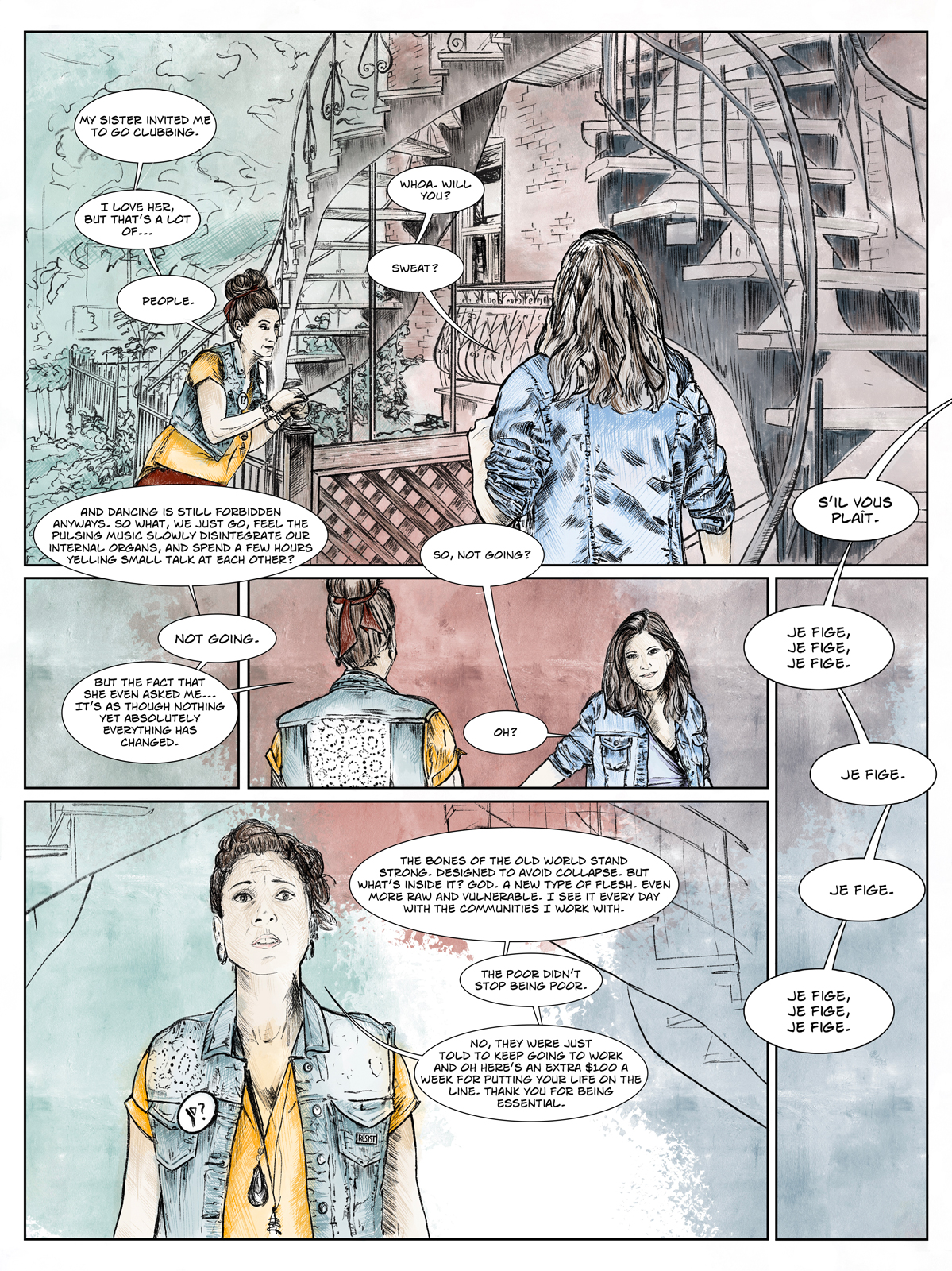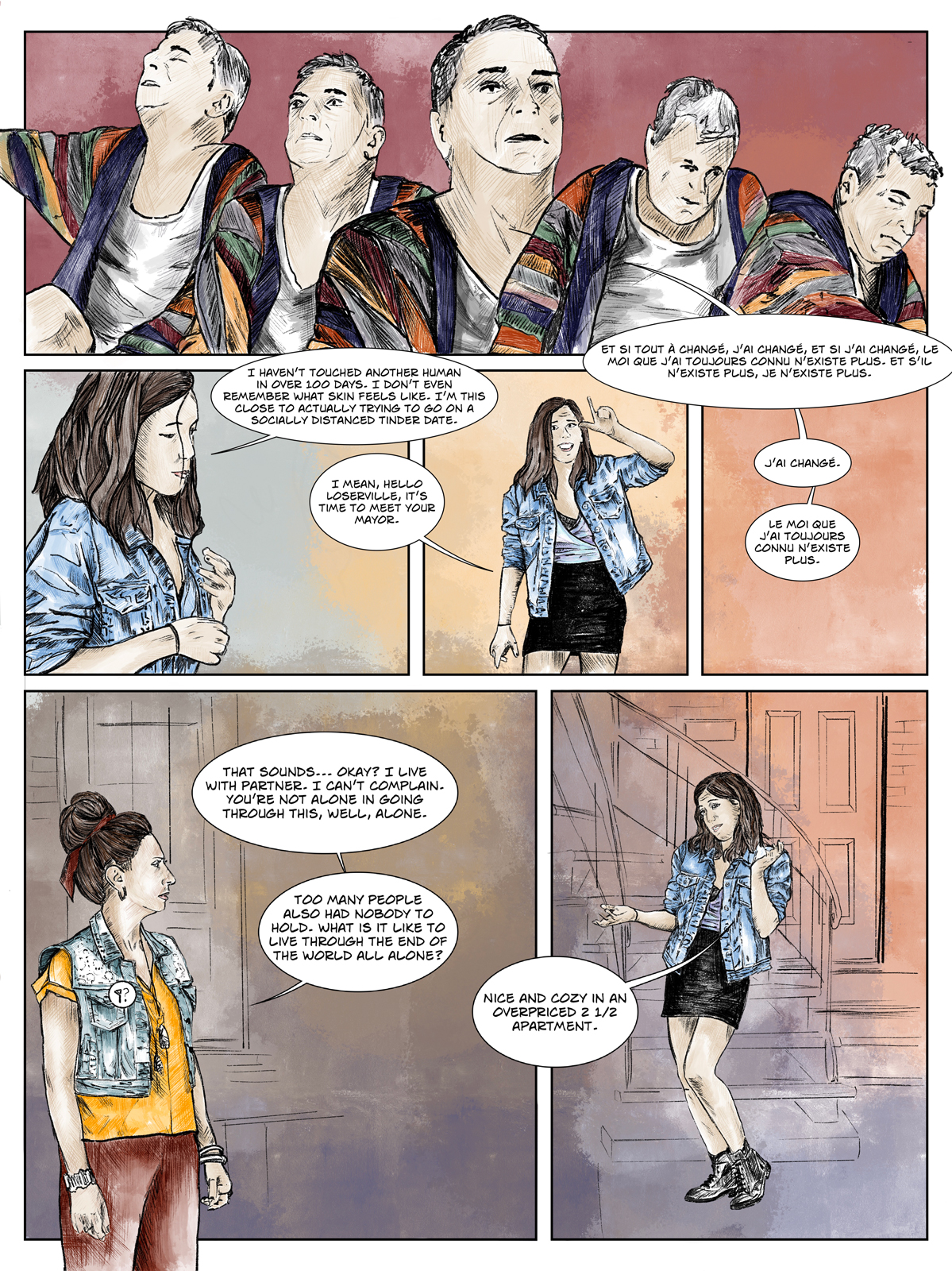 Many have asked how to support Tableau D'Hôte Theatre's mission and operation. While En Pointe is generously supported by the Conseil des arts et des lettres du Québec and the Conseil des arts de Montréal, we graciously accept and appreciate all donations, be they one-time or recurring.
Plusieurs personnes ont demandé comment soutenir la mission et les opérations du Théâtre Tableau D'Hôte. Bien que la série En Pointe soit généreusement soutenue par le Conseil des arts et des lettres du Québec et le Conseil des arts de Montréal, nous sommes très reconnaissants des dons individuels, qu'ils soient récurrents ou uniques.