Chef Dave is set on healing the Pointe community from global crisis with his gourmet genius. From a sidewalk pop-up sample table of free veggie tastings, he offers une petite dégustation of scrumptious hors d'oeuvres. Having fallen from Montréal's finest pantries to the kitchen to the unemployed, he's now set on taking flight from the pointe for Youtube influencer fame.
Le chef Dave est déterminé à aider la communauté de la Pointe avec son génie gastronomique. À partir de tables pop-up de dégustations de légumes gratuites sur le trottoir, il propose de goûter de délicieux hors-d'œuvre. Ayant chuté des plus beau garde-manger de Montréal à une cuisine des sans-emplois, il est maintenant prêt à prendre son élan, de la Pointe vers la renommée des influenceurs YouTube.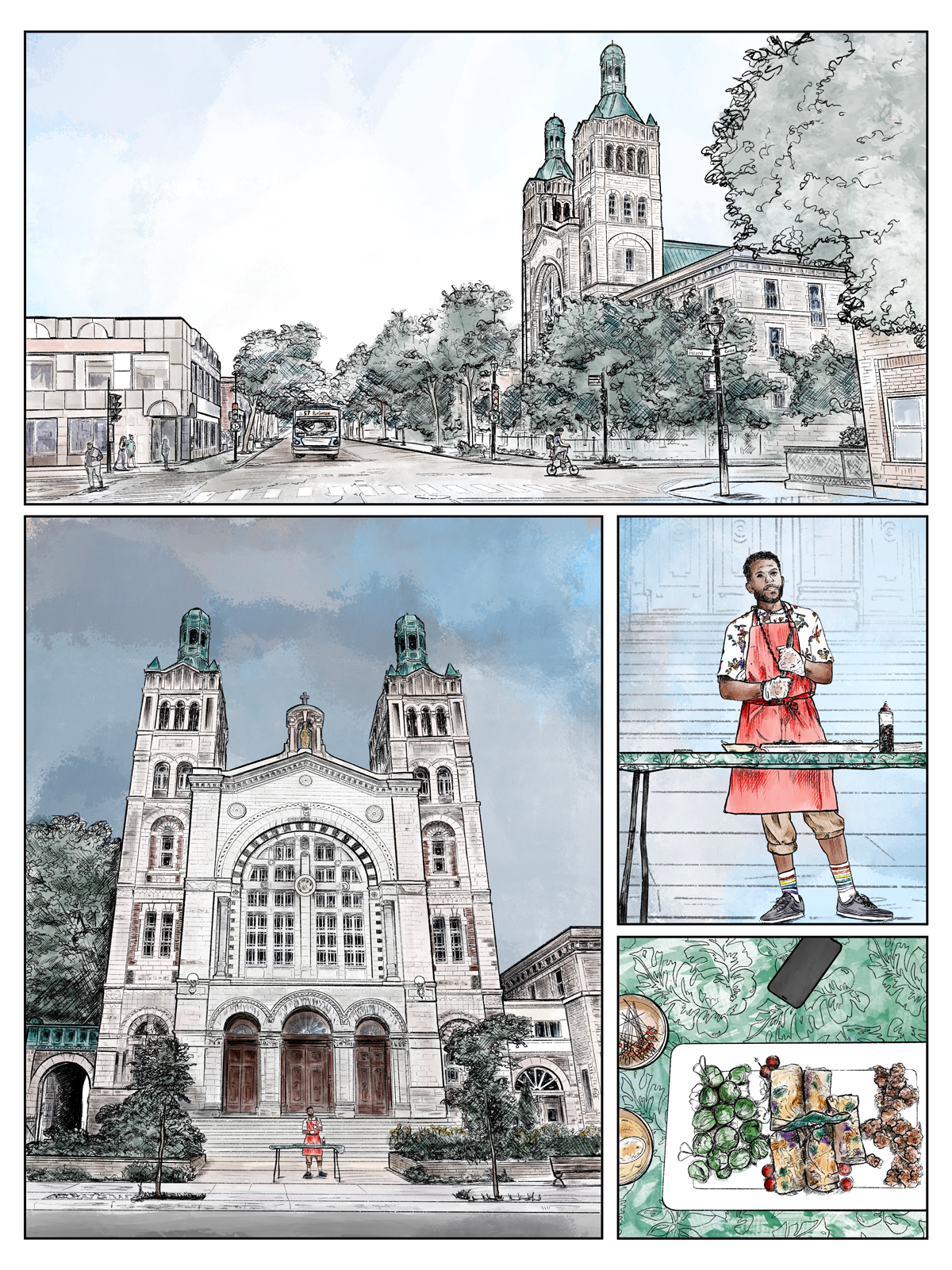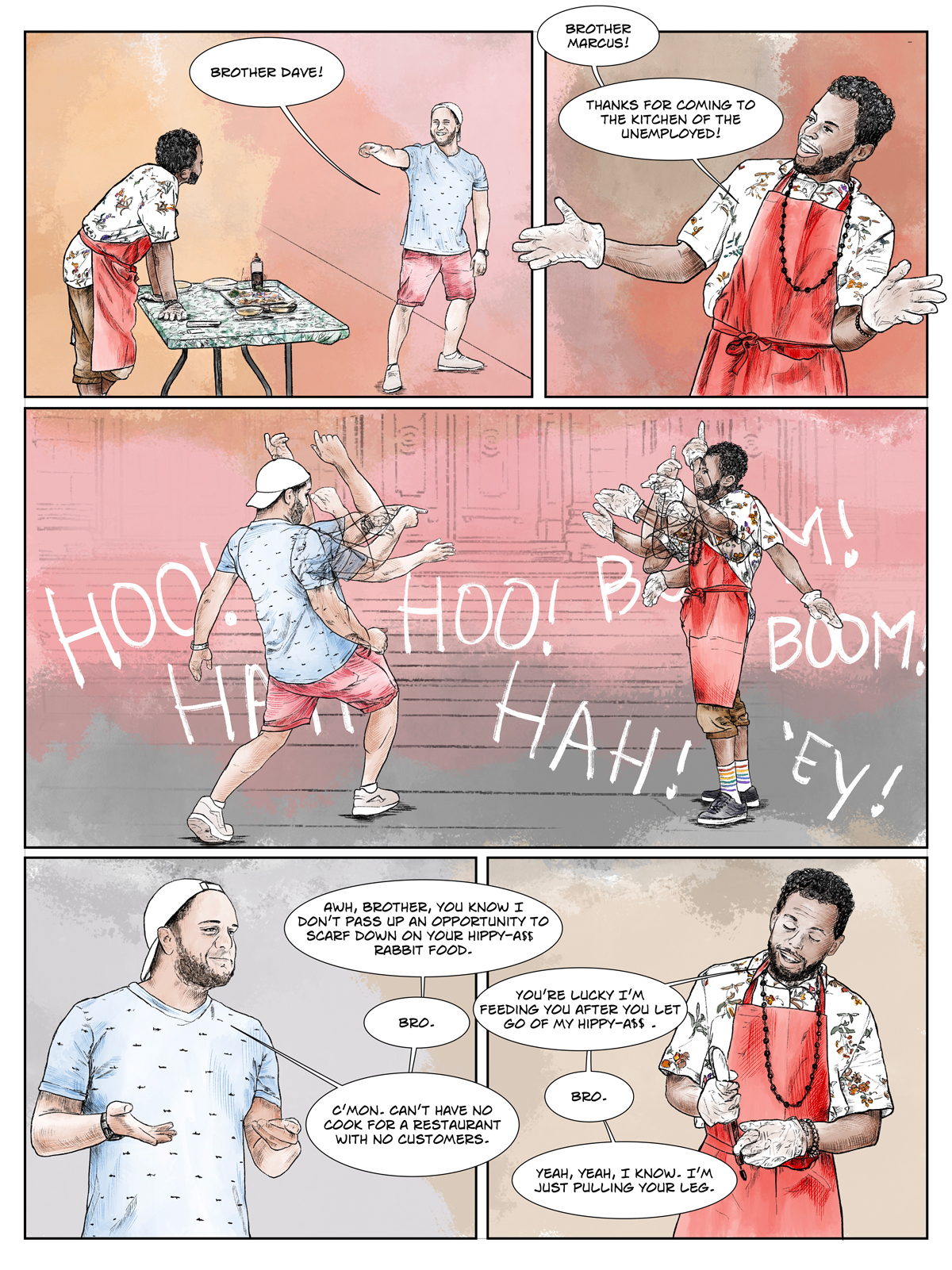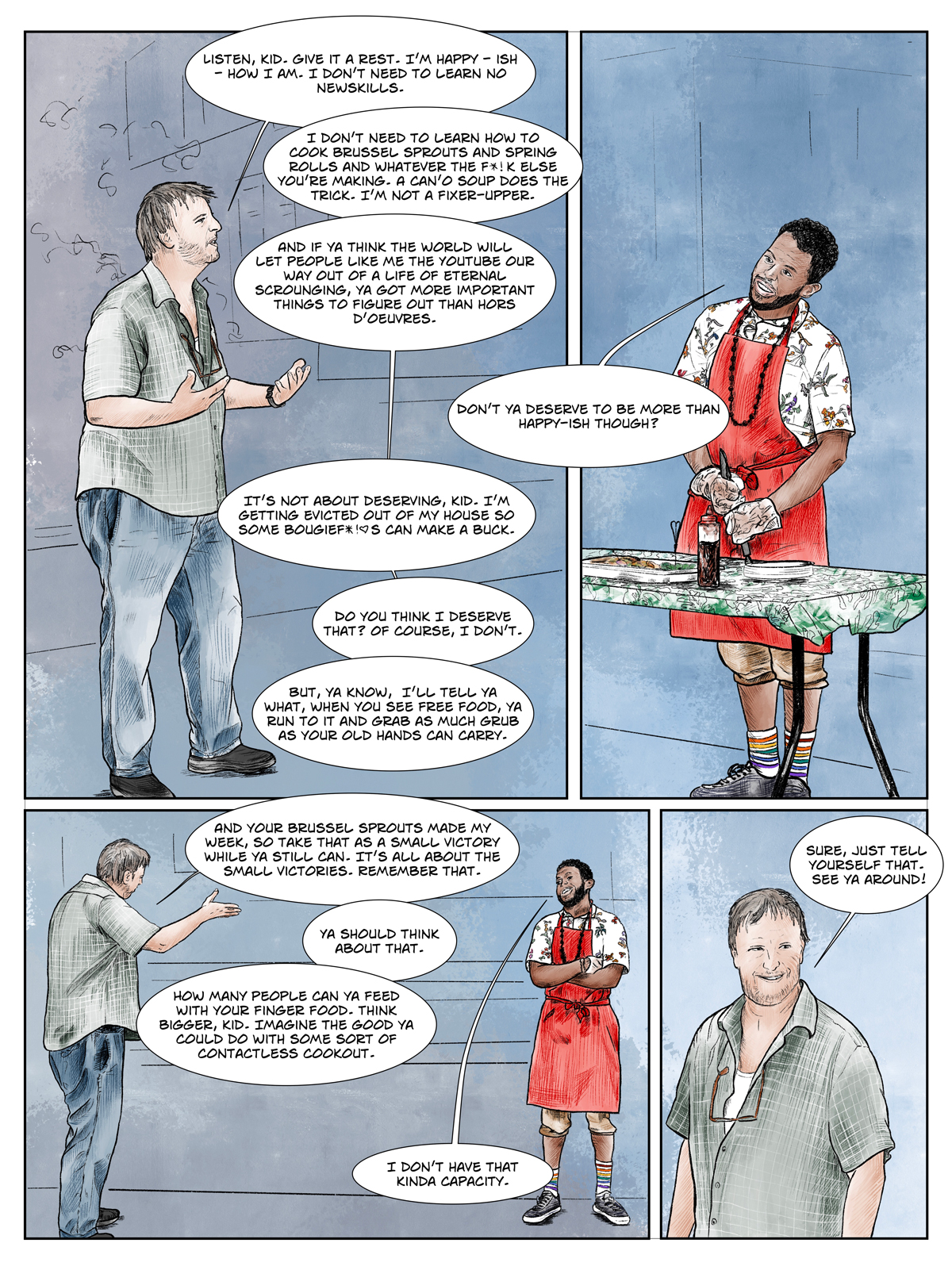 Many have asked how to support Tableau D'Hôte Theatre's mission and operation. While En Pointe is generously supported by the Conseil des arts et des lettres du Québec and the Conseil des arts de Montréal, we graciously accept and appreciate all donations, be they one-time or recurring.
Plusieurs personnes ont demandé comment soutenir la mission et les opérations du Théâtre Tableau D'Hôte. Bien que la série En Pointe soit généreusement soutenue par le Conseil des arts et des lettres du Québec et le Conseil des arts de Montréal, nous sommes très reconnaissants des dons individuels, qu'ils soient récurrents ou uniques.